unwiredcp
We all are aware, by now, that the golden rules of commerce are undergoing a massive shift. Today, a modern consumer scouts for instant ways of gratification and wants everything at a click of a button.
The numbers say it all, by 2021, the worldwide eCommerce sales are likely to exceed $4.9 trillion, according to a study by Forrester.
And, that's why there's an urgent need to work on eCommerce platform that offers an unrivalled ability to customize, and seamless third-party integrations.
With a global ecosystem of implementation partners, and a vast marketplace of extensions, one needs to create the exact shopping experience a customer wants.
Join The Economic Times Live Webinar, Mandates and Priorities in "an" Evolving E-commerce Landscape, powered by Adobe Magento Commerce, to uncover rich out-of-the-box features, an unlimited ability to customize, and seamless third-party integrations that address the unique needs of your business, across any industry.
Learn how you can support a global ecosystem of merchants, partners, and developers, who will bring your commerce vision to life and offer eCommerce solutions for every need.
---
Key Takeaways
Create rich experiences that add value across all channels and devices
Build trust with the social proof of user generated content
Boost conversions by engaging customers in real-time
---
Speaker
Anand Sambasivan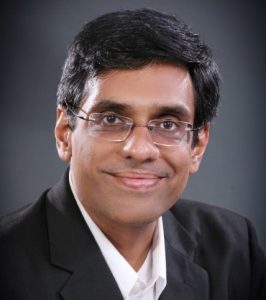 – Solution Consultant, Adobe Commerce Cloud
Anand Sambasivan is a Solution Consultant at Adobe Commerce Cloud . He is a technology and business professional with two decades of experience across Delivery, Sales, Solution Consulting and Product Management. A strong advocate of data driven intelligence to fuel digital ROI, he is passionate about helping organizations achieve strong customer engagement & LTV through Consumer Behaviour, Personalization and Data Driven Omnichannel experiences. He has a phenomenal track record of delivering global digital engagements across eCommerce, Mark tech, CRM and Analytics. He holds a BE from NIT Surathkal.
---
Register Now
T&C apply
You should be pre-registered online for the webinar
You must attend the full webinar
You must reply to all poll questions/feedback, if any.
Follow ET-edge social media page when you received thank you mail.
The gift will be sent to your office address within 30 days after the last webinar of the series