unwiredcp
Organizations today are battling complex cyberattacks with ever expanding and complicated networks. The larger and complex networks are pushing technology leaders to improve the organization's ability to rapidly detect and prioritize threats, improve network/security team operational efficiencies and better predict security risks to the business.
According to a study–The annual Cost of a Data Breach Report, the average cost of a data breach amounts to about USD 3.92 million. These breaches can cause devastating financial losses and affect an organization's reputation for years. From lost business to regulatory fines and remediation costs, security breaches have far reaching consequences.
And this is the reason why protecting organizations against malicious activity is a never-ending task. Organizations are looking to safeguard their intellectual property, protect their customer identities and avoid business disruptions need to do more than monitor logs and network flow data.
The need is to leverage advanced tools to detect these activities in a consumable manner. An antidote that can anchor a solution within a small or large organization's security operations center to collect, normalize and correlate available network data using years' worth of contextual insights.
Discover a highly scalable, enterprise solution that captures and consolidates log events and network flow data from thousands of devices distributed across a network, storing every activity in its raw form, and then performing immediate correlation activities to distinguish the real threats from false positives.
IBM Security Solutions of QRadar/Resilient/MaaS360 have been the best of breed security solutions and Raksha Technologies – A Platinum Business Partner, have been experts in implementation and support for all IBM Security Solution products.
Raksha Technologies firmly believe and recommend, the Solutions and Products provided by IBM Security are to play an integral part in any IT Infrastructure of an Organization. Hence, they have successfully completed multiple projects PAN-India on the product range of IBM Security across verticals of business.
Join The Economic Times Live Webinar co-powered by Raksha Technologies, An IBM Business Partner, to Ward Off Threats with Security Intelligence, to learn about a tool revealing the footprints of would-be attackers.
Key Takeaways:
Integrate log management and network threat protection technologies within a common database and shared dashboard user interface
Reduce thousands of security events into a manageable list of suspected offenses
Detect and track malicious activity over extended time periods, helping to uncover advanced threats often missed by other security solutions
Detect insider fraud with advanced capabilities
Help exceed regulation mandates and support compliance
Speakers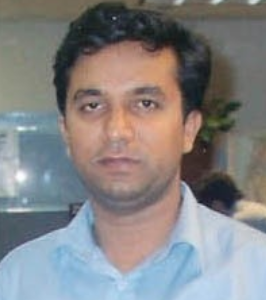 Tushar Ranjan
Cognitive Security & Security Intelligence Platform Leader
IBM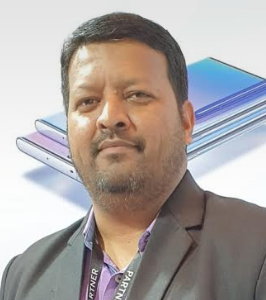 Naveen Naidu
Sr. Solution Consultant Security
Raksha Technologies
Register Now