---
Assuring network resiliency with AI
unwiredcp
Enterprises are embarking on large-scale digital transformation efforts, seeking to save costs while handling increased demands on their networks. Enterprises need network agility and reliability to meet business needs- Reduce complexity, optimize operations, Prioritize CX, Improve ROI.
A paradox exists in the business world: while IT's strategic importance is growing, budgets are shrinking, challenging companies to do more with less.
As a result, IT organizations are seeking solutions that allow them to move from reactive to proactive, from network-centric to user-centric, and from manual to automated in order to mitigate downtime and reduce the need for human intervention.
To address the "new world order," CIOs must fundamentally change how they look at their network infrastructure. All too often there is a disconnect between network performance and user experience, which gets worse as the number of users, devices and applications increases.
CIOs have the responsibility to leverage both existing and emerging technologies to drive digital transformation within their organizations, be resilient to absorb any future-shocks and at the same time assure superior end-user experiences.
Today's enterprise networks support many Wi-Fi connected users and devices, as well as applications deployed in public, private, and hybrid clouds. Users demand the same seamless network experience no matter how they are connected or where their applications reside.
Technologies powered by AI and AIOps can change how we work, communicate, and relate to one another. Enterprises can dispense with slow and outdated work processes by adapting smarter ways to diagnose problems, action solutions, and deliver more immediate outcomes that return compounding value.
Enterprises today need simpler and more affordable networks. They need networks that will deliver optimized network experiences for users and devices, uncompromising reliability, and built-in security.
IT teams have a lot on their plates in terms of managing their organizations' corporate networks. The good news: certain technologies can help.
Join Manoj Leelanivas, Executive Vice President & COO, Juniper Networks and ET Edge Insights host Ashwani Mishra along with C-suite for a peer-to-peer discussion on identifying challenges and opportunities that AI brings and how to tip the AI scales in your favour.
ET Edge CXO Evening Discussion Session – Assuring network resiliency with AI to build resiliency, aligning with business goals and rationalize technology estate scheduled at 18:30 PM followed by Networking Dinner & Cocktail.
Discussion Pointers:
Does AIOPS is threat in terms of reduction in work force?
Can a self-healing network be a reality in this world of AI?
What are some of the most critical challenges that you encounter when managing enterprise networks, and how are these challenges impacting your overall business operations and performance?
In the context of enterprise networks, are you looking to or have adopted AIOps (Artificial Intelligence for IT Operations) solutions to enhance network efficiency, predict and prevent downtime, and streamline troubleshooting processes? What benefits can AIOPs bring to enterprise network management?
With the growing complexity and interconnectivity of modern networks, we have also witnessed expanded attack surfaces contributing to an increase in security threats for enterprises? What strategies and best practices can organizations employ to mitigate these security risks, enhance network resilience, and safeguard sensitive data from potential breaches and cyberattacks?
How is Juniper helping enterprises mitigate network challenges and working   towards delivering "the network for the next decade," one that's capable of "enriching the end-user experience?"
How does Juniper AI integrate with eco-system solutions which customers are using like NAC, own authentication, own tools.
What is JNPR's vision of AI led product line, as you see it evolving in next three years.
---
Agenda
Timing
Session Name
Session Details
18.00 – 19.00
Registrations & Welcome
Speakers Registrations and Networking
19.00 – 19.05
Welcome
Welcome Remarks & Context Setting by Moderator
19.05 – 19.20
Introduction
Introduction of All the Speakers
19.20 – 20.30
Roundtable Discussion
Moderated Discussion
20.30- 20.40
Expert Session
Session by Juniper Executive
20.40 – 20.50
Closing Remarks
Closing Remarks by Speakers & Moderator
20.50 onwards
Post Roundtable Dinner & Cocktail Networking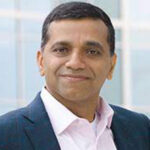 Manoj Leelanivas
Executive Vice President & COO
Juniper Networks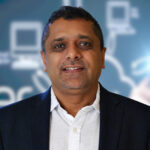 Sajan Paul
Managing Director & Country Manager, India & SAARC
Juniper Networks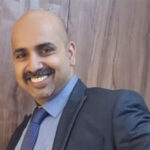 Anil Nair
Executive Vice President – IT
Kotak Securities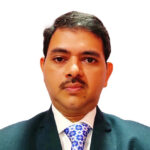 Chandrakant Kamath
Vice President IT
BARCLAYS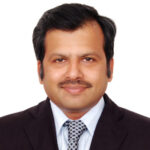 D V S V Prasad
Director – IT Operations
Par Formulations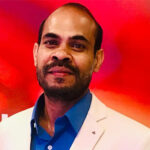 Dillip Manjhi
Senior Vice President IT
HDFC Bank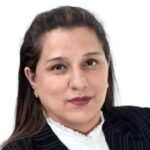 Dr. Puneet Kaur Kohli
Chief Technology & Information Officer
Liberty General Insurance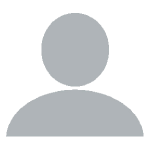 Kamalesh Tripathi
Head -IT Infrastructure
Ageas Federal Life Insurance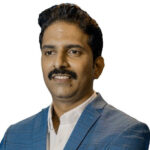 Kiran Belsekar
Vice President IT & CISO
Aegon Life Insurance India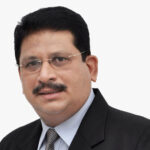 Kishen Kumar
Group Chief Technology Officer
ASK Group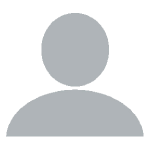 Lalit Trivedi
Head Infrastructure & Information Security (Global)
FlexM Global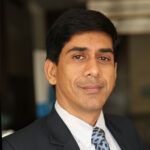 Mukesh Jain
Chief Technology Officer
Capgemini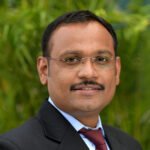 Narendra Singh
Vice President IT
HDFC Credila Financial Services Ltd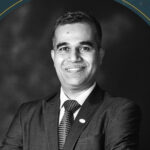 Pradipta Patro
Head IT
KEC International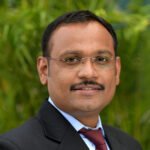 Prashant Ahire
Group Head IT
IIFL Group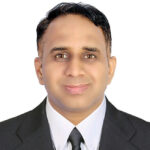 Shashikant Yadav
Head IT Infra
TATA Capital Financial Services Limited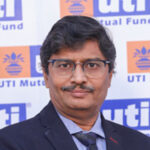 SR Reddy
Vice President & Head IT
UTI Asset Management Company  ( UTIAMC )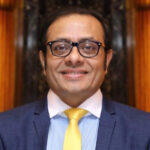 Vikas Gupta
Chief Information Officer
Hiranandani Energy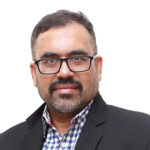 Vishwas Joshi
Global Head Technology Services
TCS
Samir Shah
Executive Director & Banking Data & Analytics Lead
PwC
Moderator