---
The Power of Data Strategy for Connected Manufacturing Success
unwiredcp
Connected Manufacturing is at a turning point. Analytics, machine learning, and artificial intelligence are reshaping the manufacturing landscape.
However, in order to capitalize on this fundamental shift, manufacturers need the ability to ingest, process, store, and analyze all types of data (structured, unstructured, and semi structured data) regardless of where it lands—at the edge, on the factory floor, in any public cloud, or in a hybrid cloud.
Today's manufacturers face limitations addressing the stressful complexities of digitalization. Much of these limitations are due to the rapid evolution of new, connected data sources and the massive volume of data spawn out.
Real-time data is growing 50% faster than latent or static data forms coming into the forefront of manufacturing use cases because they enable real-time insight and more importantly autonomous decision making.
Manufacturing organizations will require an up-to-date data infrastructure that reduces data management expenses, accommodates the sheer volume and diversity of IoT data, handles the intricacies of real-time data processing, and possesses distinctive features tailored for hybrid and multi-cloud environments. This platform should also effectively address critical manufacturing use cases, offer comprehensive security and governance from the edge to AI, and be built upon an open, continually evolving architectural foundation.
Cloudera in association with ET Edge Insights requests your presence for an exclusive roundtable to discuss some of the critical challenges and key considerations that organizations face with respect to data management for Connected Manufacturing, and how to navigate the changes it will generate.
Key Discussions:
Handling the volume and variety of IoT data
The cost of data management
Managing the complexity of real-time data
Diverse analytical capabilities
Intelligent Operations
---
Agenda
6:30 PM – 7:00 PM
Networking
7:00 PM – 8:30 PM
Roundtable on: "The Power of Data Strategy for Connected Manufacturing Success"
Discussion Points:

Handling the volume and variety of IoT data
The cost of data management
Managing the complexity of real-time data
Diverse analytical capabilities
Intelligent Operations

Atul Jagtap, Business Digital officer-IN, Bosch India
Avinash Shinde, Head Automation, Century Enka ( Aditya Birla Group Company)
Rajeev Mittal, Chief Information Officer, Endurance Technologies
Satej Revankar, Chief Information Officer, FIAT India Automobiles
Shailesh Kathed, Head of Export & Imports Management, Logistics Procurement, FIAT India Automobiles
Sourabh Tiwari, Chief Digital and Information Officer, Forbes Marshall
Anand Deodhar, Group Chief Information Officer /HEAD IT, Force Motors
Shashi Tripathy, Head Of Information Technology, HD Hyundai Construction Equipment India
Dr. Swapan K Jana, Director – R&D and Manufacturing, Business strategy, Serum Institute of India
Kamal Chodhri, Head – Information Technology (Mobility India), Siemens
Govind Bhat, GM IT & Business Systems, Tata BlueScope Steel
Rohit Gupta, Head Technology Center India, Thyssenkrupp Industries India
Vinod Khode, Group Chief Information Officer, Varroc
Piyush Agarwal, Head Presales-South Asia, Cloudera
Mayank Baid, Regional Vice President, Cloudera
Bhavin Sheth, President, EcoAxis
Ashwani Mishra, Associate Director (Editorial & Content), ET Edge, Moderator 

8:30 PM – 9:30 PM
Networking Cocktails & Dinner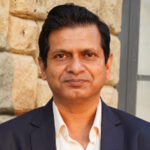 Anand Deodhar
Group Chief Information Officer /HEAD IT
Force Motors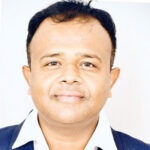 Atul Jagtap
Business Digital officer-IN
Bosch India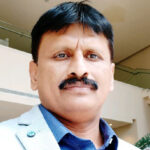 Avinash Shinde
Head Automation
Century Enka (Aditya Birla Group Company)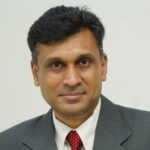 Bhavin Sheth
President
EcoAxis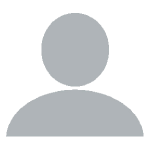 Govind Bhat
GM IT & Business Systems
Tata BlueScope Steel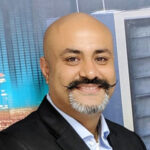 Kamal Chodhri
Head – Information Technology (Mobility India)
Siemens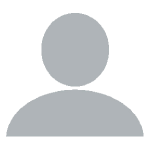 Mayank Baid
Regional Vice President
Cloudera
Piyush Agarwal
Head Presales-South Asia
Cloudera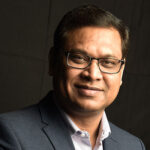 Rajeev Mittal
Chief Information Officer
Endurance Technologies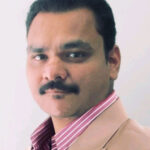 Rohit Gupta
Head Technology Center India
Thyssenkrupp Industries India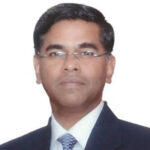 Satej Revankar
Chief Information Officer
FIAT India Automobiles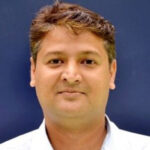 Shailesh Kathed
Head – Export & Imports Management, Logistics Procurement
FIAT India Automobiles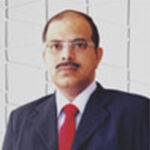 Shashi Tripathy
Head – Information Technology
HD Hyundai Construction Equipment India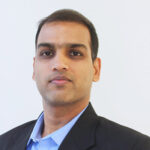 Sourabh Tiwari
Chief Digital and Information Officer
Forbes Marshall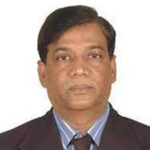 Dr. Swapan K Jana
Director – R&D and Manufacturing, Business strategy
Serum Institute of India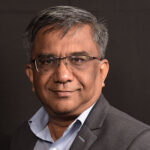 Vinod Khode
Group Chief Information Officer
Varroc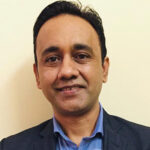 Ashwani Mishra
Associate Director (Editorial & Content)
ET Edge
Moderator