---
From Bilateral to Multilateral Models
unwiredcp
India has been at the forefront of championing the concept of multilateral collaboration over the past decade. We've witnessed notable achievements in this domain, such as the National Payments Corporation of India (NPCI) facilitating the National Financial Switch or the Unified Payments Interface (UPI), which has empowered various stakeholders to coexist harmoniously within an ecosystem without the fear of displacement. Now, this collaborative spirit is extending its reach into the realms of commerce and credit through initiatives like the Open Network for Digital Commerce (ONDC) and the Open Credit Enablement Network (OCEN).
Multilateral models in commerce, characterized by interactions involving multiple parties, are gaining prominence due to technological advancements. One key aspect to explore is the applicability of this model across various industries and sectors. This transition is often facilitated by open protocols, which serve as the infrastructure for these multilateral systems. Open protocols enable standardized communication and data exchange among diverse participants, fostering collaboration and innovation. By discussing real-world examples, participants can delve into how open protocols are transforming traditional commerce, unlocking new possibilities for businesses to engage with a broader ecosystem.
nStore in association with ET Edge requests your presence for an exclusive roundtable to discuss Bilateral to Multilateral Models on 29th September 2023 at Pullman and Novotel, New Delhi Aerocity from 6:00 PM Onwards.
Key Discussion Points:
Exploring the applicability of this model in the realm of commerce and the potential role of an open protocol.
Examining how businesses perceive this as either an opportunity or simply another channel.
Identifying the potential benefits that multilateral systems offer to stakeholders.
Discussing strategies for enabling diverse businesses to coexist and capitalize on each other's strengths.
---
Agenda
17:30 – 18:00
Registration & Networking
18:00 – 19:30
Panel Discussion:  From Bilateral to Multilateral Models
India has been at the forefront of championing the concept of multilateral collaboration over the past decade. We've witnessed notable achievements in this domain, such as the National Payments Corporation of India (NPCI) facilitating the National Financial Switch or the Unified Payments Interface (UPI), which has empowered various stakeholders to coexist harmoniously within an ecosystem without the fear of displacement. Now, this collaborative spirit is extending its reach into the realms of commerce and credit through initiatives like the Open Network for Digital Commerce (ONDC) and the Open Credit Enablement Network (OCEN).
Key Discussion Points:

Exploring the applicability of this model in the realm of commerce and the potential role of an open protocol.
Examining how businesses perceive this as either an opportunity or simply another channel.
Identifying the potential benefits that multilateral systems offer to stakeholders.
Discussing strategies for enabling diverse businesses to coexist and capitalize on each other's strengths.

19:30 – 19:40
Closing Remarks
19:40 Onwards
Cocktails & Dinner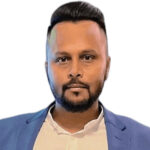 Abhishek Sinha
DGM – Digital Marketing
House of Beauty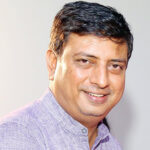 Lakshmi Narasimhan
Co-founder & COO
nStore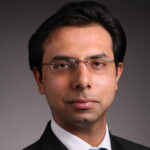 Rajat Mathur
Partner
BCG India
Satyam Singh
Head – ecommerce (B2C & B2B)
Campus Activewear
Shantanu Chauhan
Director Marketing
Noise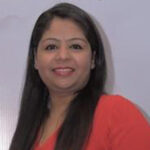 Shikha Attrey
Marketing Head
Kaff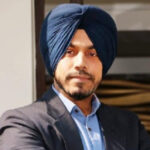 Surinder Pal Singh
Logistics Head
Microtek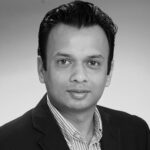 Vibhor Jain
Chief Operating Officer & President
Network Governance