---
Transformation of businesses through CX in the age of Digital Disruption
unwiredcp
"In this digital age, the customer experience is the future competitive battleground."
Any organisation undergoing digital transformation must pay close attention to the customer experience. Customer experience is a great place to start for a digital transformation because it emphasises generating happy customers and will also address many inefficiencies that are already there.
A customer's willingness to do business with a firm again is strongly correlated with their satisfaction with the company, according to studies. Survey results also revealed a direct connection between word-of-mouth advertising and consumer satisfaction. High-quality customer service will help businesses in terms of income and reputation.
Customer experience is undoubtedly a key factor in business growth. The customer journey is a continuous process that calls for organisational commitment. This dedication must pervade the entire B2B organisation. B2B companies can employ a multichannel strategy to strengthen the relationship between their brand and clients. B2B companies must keep investing in what the consumer wants and needs in order to strike the ideal balance.
Knowing how sales, branding, and customer loyalty are tightly linked to customer experience will equip you with the knowledge necessary to create the most effective and efficient path to success.
CX teams must gain access to the right insights to enrich their operations while keeping costs down, which can only be drawn from actual customer engagements. As a result, conversational AI, intelligent self-service, and real-time agent assistance are transforming how companies do business. With call volumes increasing, immediate returns on investment are sorely needed.
Join The Economic Times Live Webinar on "Transformation of businesses through CX in the age of Digital Disruption" on 27th September 2022 (4:00 PM – 5:00 PM) powered by Amazon Internet Services Private Limited (AISPL) and Uniphore to discuss the various critical pointers that how Customer Experience is transforming & driving the growth of businesses in this digital era.
---
Key takeaways from the session: –
Role of CX (customer experience) in business transformation
How Conversations are the Gateways to Better Connections
What are the critical transformative initiatives that will shape tomorrow's customer experiences?
What are some use cases that demonstrate the impact of AI and automation on employee and customer experience?
How can organisations find the right balance between digital interactions and human interactions?
Agenda
16.00 – 16.05
Welcome Keynote by ET
16.05 – 16.45
Panel Discussion: Transformation of businesses through CX in the age of Digital Disruption

Discussion points: –

Role of CX (customer experience) in business transformation
Evolving technology to deliver the best CX
Adoption of multichannel strategies by B2B organisations
What are some use cases that demonstrate the impact of AI and automation on employee and customer experience?

16.45 – 16.55
Q&A
16.55 – 17.00
Closing Keynote by ET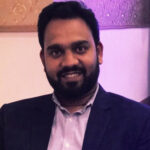 Shashi Rajan
Head – Customer Experience
Dr Lal Path Labs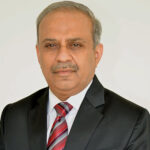 Rajiv Sikka
Group CIO
Medanta Hospitals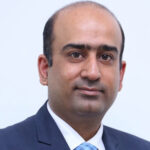 Sameer Chibber
Chief – Customer Service & Operations
Pramerica Life Insurance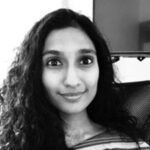 Savitri Bobde
Head – Customer Experience
Niyo Solutions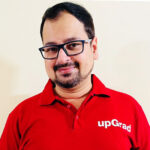 Ashish Nagar
Director Customer Service & Sales
UpGrad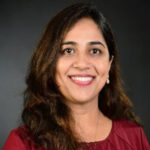 Sudha Bhat
Sr. Principal Conversation Intelligence
Uniphore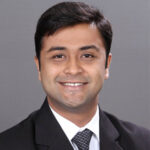 Priyank Desai
Strategic Account Manager, ISV Segment
AISPL
Moderator