Leveraging AI in creating winning B2C customer journeys
unwiredcp
"It doesn't always take humans to understand humans. Machines are building relationships with customers on behalf of the enterprise."
Customer expectations must be understood for any business to be prepared for major shifts. Coupled with the "new normal" in the wake of the pandemic, the digital economy has accelerated, and customer behaviour has massively shifted online. The ushering of internet has created a paradigm shift in customer behaviour.
Brands are now competing for attention across a variety of channels. In the pre-COVID times, businesses tried delivering consistent experiences across offline channels. But as customer touchpoints proliferate, there is a pressing need for businesses and brands to deliver unmatched experiences consistently across all channels and throughout the customer journeys.
It is projected by 2023, Machine Learning (ML) and Artificial Intelligence (AI) will be responsible for automating nearly 40% of all customer interactions.
Brands that are using AI-powered customer engagement platforms have witnessed up to a 45% uplift in engagements, a 33% increase in conversion rates, and a 25% increase in sales. Unlike human employees, AI can simultaneously access hundreds of sources, collect the data required for a task, and translate that data into insights.
Businesses today acknowledge the tremendous value and ROI that embracing AI can generate for digitally transforming and revolutionizing customer experience. AI and ML advancements enable businesses to analyze customer behavior, aid real-time decision-making and deliver hyper-personalized, exceptional customer engagement.
Experience is everything, and a growing percentage of those experiences are digital, especially in the light of the coronavirus pandemic's heightened demand for contactless services. To create a seamless customer experience, an organisation must first understand what it's customer's desire and the challenges they confront while dealing with company. Only 29% of client-facing organisations thought they had developed a cohesive experience across their digital assets, according to a survey released by London Research and BlueVenn, only 9% of respondents indicated they created a consistent customer experience across all touchpoints when asked how their CX (customer experience) strategy performed online and offline.
Understanding consumers engagement with the organisation & it's services, requires creating a customer journey map. An organisation may establish a more accurate image of customers' journey and alter their online experience at every touchpoint by integrating data and artificial intelligence (AI). Through this way an organisation can find clients' touchpoints and identify any conversion hurdles by mapping their journeys.
To address these issues, Join The Economic Times Live Webinar on "Leveraging AI in creating winning B2C customer journeys" on 16th June 2022 (4:00 PM – 5:00 PM) powered by Amazon Internet Services Private Limited (AISPL), MoEngage and Leadsquared (AWS Partners), to discuss the various key pointers that how businesses can leverage Artificial Intelligence to deliver the best Customer Experience (CX). We will discuss the key challenges, future focus, and leadership perspectives on customer's changing behaviour through digital experience.
Key takeaways from the session: –
Understand customer's intent and pain points
Benefits of Customer Journey Mapping
Optimize Customer Journey Mapping with AI (Artificial Intelligence)
Create a seamless customer experience
Role of AI in completing the customer journey to integrate, improve, and re-imagine customer experience (CX)
Time
Session flow
04.00 PM – 04.05 PM
Welcome Note by ET
04.5 PM – 04.15 PM
Welcome Note by AWS Speaker

Mr. Niraj Nagpal – Sr Industry Specialist APJ Ad/MarTech at AWS

04.15 PM – 04.30 PM
Partner Keynote 1

Mr. Gaurav Taparia, Enterprise Business Lead, India, MoEngage

04.30 PM – 04.45 PM
Partner Keynote 2

Mr. Ashish Kumar Nijhawan, VP of Key Accounts, LeadSquared

04.45 PM – 04.55 PM
AWS Speaker's Q & A Session with Partners
05.00 PM
Closing Remarks by ET
Ashish Kumar Nijhawan
VP of Key Accounts
Leadsquared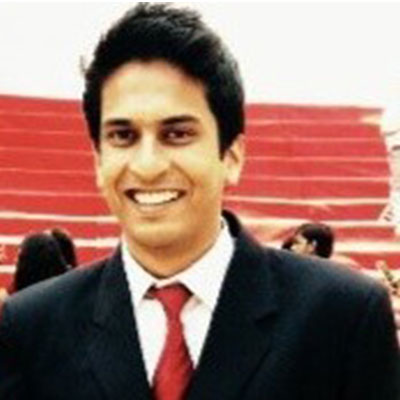 Gaurav Taparia
Enterprise Business Lead
India- Moengage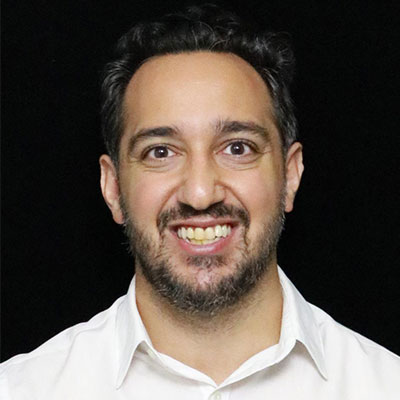 Niraj Nagpal
Sr Industry Specialist APJ Ad/MarTech
AWS