Accelerating Digital Transformation in the 'Next Normal' Business Landscape
unwiredcp
The pandemic has pushed organisations across the globe to move more quickly in transforming their businesses to meet a dynamic and uncertain operating environment. Increasingly, competitors, investors, and boards are also applying pressure to evolve.
While the imperative to transform may be clear, the path is challenging. Management is pressed to prioritize digital solutions that meet the needs of the present while building a platform for innovation and competitive advantage. This can require changes in processes and infrastructure, such as shifting workloads to the cloud, deploying artificial intelligence (AI) across the enterprise, and revaluating how, where, and by whom work is done. However, not all digital transformation efforts succeed.
Organizations need meticulous strategic and tactical plans in place to drive enterprise-wide digital transformation. And this necessitates organizations to reinvent themselves into a strategically agile organization—one that is operationally efficient and focusses on innovation.
Join our panellists in an interactive ET Unwired Webinar, as they discuss how low code platforms can help organizations inch closer to their digital goals by empowering the IT workforce to develop high-velocity complex enterprise-wide apps.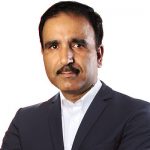 Vinod Bhat
Chief Information Officer
Vistara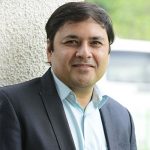 Pawan Chawla
CISO
Future Generali India Life Insurance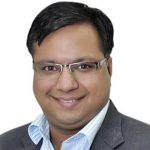 Gagan Singla
CMO and CDO
HDFC Securities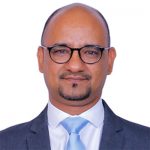 Ritesh Varma
Global Head, Business Consulting
Newgen Software
Sachin Seth
Partner
EY, India, Digital & Fintech Leader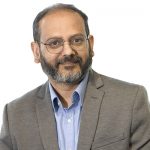 Piyush Jain
VP and Global Delivery Head – Software and Digital Services
QuEST Global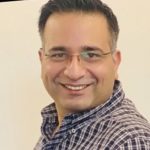 Raghav Sehgal
Strategic ISV Account Manager
AWS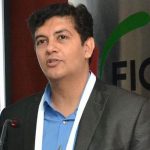 Yogesh Jiandani
Founder
Vir2lize
Moderator
---
Agenda
16:00 – 16:10

Welcome & Introduction by The Economic Times

16:10 – 17:00

Accelerating Digital Transformation in the 'Next Normal' Business Landscape

When Covid-19 struck, it forced societal changes around the globe. The shift towards digital operations took both a customer-facing and a behind-the-scenes role within many businesses. The pandemic made it imperative for enterprises to embrace remote operations and respond rapidly to the changing business needs. In short, accelerating digital transformation became a priority for enterprises across industries.

The key priority for today's business leaders is to transform their enterprises into digital business entities. Empowerment of employee innovation is a must to survive the business changes in the digital world.  Where do we start? To expedite the digital transformation journey, organizations are looking to leverage cloud for secure remote operations and low code for speed and agility.

With this purview, this webinar aims to throw light on how low code digital transformation platform on cloud can help simplify complex processes, enhance business agility, improve customer and employee experience, and reduce the time to market.

The panel session will feature Industry experts, as they discuss how cloud-based low code platforms can help organizations inch closer to their digital goals and can make the Digital transformation a reality sooner than later:

Key Discussion Points:

Role of cloud adoption in accelerating digital transformation.
Era of low-code platforms and future considerations.
Smart economics: save time, money and effort
Key considerations while investing in a cloud-based digital transformation platform.
Low code global market trends.
Time for IT to take control and also enable employee innovation.
Leveraging drag-and-drop and point-and-click configurations to rapidly design, develop, and deliver responsive business applications
Business transformation: business imperatives vs technology
Automating complex, mission-critical, and enterprise-wide applications on cloud
Deep automation and its impact on process efficiency

17:00 - 17:05

Closing Remarks