Embracing a Hybrid Cloud Path to Growth for Digital transformation
unwiredcp
More than ever, IT must balance the pressure to maintain business continuity, innovate rapidly and do more with less. They need an IT infrastructure designed to help meet growing business demands, protect data and streamline insights and automation.
A system that can adapt quickly to unforeseen disruptions, prevent security breaches and easily handle massive data growth so they can focus on the next chapter of their success story.
While the Cloud brings the promise of flexibility, agility, and openness only 20% of workloads have been moved to cloud.
Why?
Because companies need assurance that their data privacy and security will not be breached.
They urgently need a trusted partner to deliver secure, flexible, end-to-end compute, storage and OS solutions that can unlock the potential of their hybrid multicloud infrastructure.
Businesses today have clearly grasped that there can be no innovation or growth without data. However, with the sheer increase in the number of cyberattacks and the spread of the danger vector as digital transformation accelerates across industry sectors, enterprises must defend this currency that fuels growth.
Join The Economic Times Live Webinar on Embracing a Hybrid Cloud Path to Growth for Digital transformation powered by IBM to discover more about how businesses can store and safeguard data while seamlessly integrating technology into their day-to-day processes and other functions to achieve desired growth. This webinar's speakers will discuss how new technologies could holistically help you manage, modernise, and secure your company on-premises infrastructure, and the cloud.
Key Takeaways:
Learn how to employ security techniques effectively.
Use cloud for more flexibility and agility in your operations
How unlock the potential of your hybrid multicloud infrastructure
Discover how to maximise your return on investment.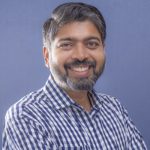 Ravi Jain
Director, Systems
IBM India – South Asia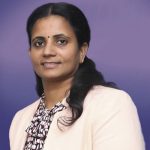 Subhathra Srinivasaraghavan
Director
IBM India Systems Development Lab