The D2C Playbook to Scale Your Brand
unwiredcp
Going digital has currently become a necessity. The growth of the direct-to-consumer (D2C) model has flourished in India. There is an enormous rise in the adoption of this model as it eliminates the middle-man entity, giving the brand complete control. Additionally, it helps them directly engage with the customers and learn more about them. As the brands entering the D2C space continue to increase, it has also led to the rise in e-commerce enablers to help them set up a personalized online store. With these enablers helping the brands with resources to fulfil their consumer demands, we anticipate that more and more brands will leap into the D2C model for 2022 and beyond.
The evolution of the D2C landscape with e-commerce has added to challenges, opportunities, and trends. While switching to the pandemic-induced D2C model is profitable, it requires new tools and techniques to survive and thrive. Partnering with the right players can help elevate customer service opportunities and further reduce the cost.
The crisis has gifted D2C brands an opportunity to connect with consumers directly but this opportunity is bound with effective order fulfilment. Poor inventory management can have a huge impact on cost management. Brands require technology that gathers and consolidates real-time omnichannel user data on a single dashboard for clear visibility of inventory. A strong supply chain and warehouse management system is the backbone of any brand and plays a decisive role in the brand's success. Finding the right logistic partner plays a vital role in error-free timely deliveries of their products. As technology upgrades, brands need to evolve and innovate to develop a strong consumer relationship in the long run.
The Economic Times in association with Vinculum and AISPL will be rewiring your understanding of D2C for sustained growth and bulletproof your brand with improvement opportunities to stay ahead of the competition.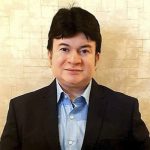 Shashwat Singh
Chief Information Officer
Boat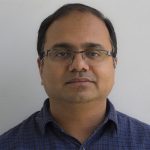 Himanshu Verma
Chief Product & Technology Officer
Licious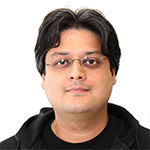 Yash Dayal
Chief Technology Officer
Zivame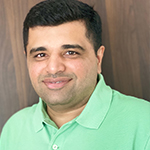 Deep Ganatra
Chief Technology Officer
Good Glamm Group, My Glamm
Kumar Gaurav
Chief Technology Officer
Wakefit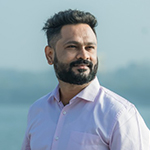 Sumit Karranji
Country Sales Head – India (New Business)
Vinculum
Navdeep Manaktala
Director & Head, Startup Business, Asia-Pacific & Japan
AWS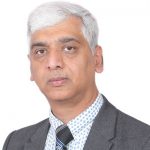 Amit Khanna
Partner – Advisory
PwC India
Moderator
---
Agenda
15.45 – 15.55

Registration

15.55 – 16.00

Opening Remarks by ET

16.00 – 16.45

Open Dialogue – Shifting the Gear: Cracking the D2C market code by leveraging e-commerce enablers

The discussion focuses on:

Trends shaping the future of brands with D2C e-commerce
D2C vs Traditional model in a hybrid world
Challenges and opportunities of D2C e-commerce
How is technology with innovation empowering India's D2C businesses
Positioning of Indian D2C brands in the global market

16.45 – 17.00

Q&A

17.00

Closing remarks, Session Concludes