Power of Active Intelligence: Transcending collaboration beyond the last mile
unwiredcp
"Information is the oil of the 21st century, and analytics is the combustion engine." – Peter Sondergaard.
Organizations looking to breach the veil of uncertainty and weaving resilience into their DNA for future shocks are focusing on gathering more data. This data has enormous potential for helping organizations thrive and for assisting decision makers in taking real-time decisions.
However, this can only happen if this data is used to its full potential in order to generate useful insights. And business intelligence can prove to be more useful in these tumultuous times if it is relayed in a real-time manner.
Active intelligence seems to be the answer. It provides analytics-ready data along with the most updated information in real-time. With an amalgamation of the data at rest and data in motion, it represents the pulse of the data, providing business insights and creating an intelligent data-to-analytics pipeline.
Prepare your business for unexpected situations in future by using Active Intelligence, as it can help you anticipate the upcoming trends. It provides more detailed insights, thanks to AI-powered analytics. Active Intelligence also represents the business moment by adding business logic to analytics-ready data, transforming it into business-ready data and enabling collaboration among all data personas.
About The Economic Times virtual fireside chat
The existing pandemic has proven beyond doubts that the organizations that have adopted and imbibed the technology to utilize data to take prompt decisions have prospered. The governments that have been able to assess public requirement on a real time and take actions have been able to overcome the social and economic impact in a better way.
The Economic Times Power of Active Intelligence: Transcending collaboration beyond the last mile will unleash the power of using Active Intelligence in today's data-driven demands. With real-time agility becoming the need of the hour, it is critical for businesses to adapt to demands as quickly as possible. Active Intelligence enables them to not only outperform the competition, but also to adapt and respond quickly to changing situations.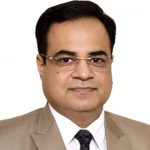 Dr. Dinesh Soni
Sr. Vice President
National Stock Exchange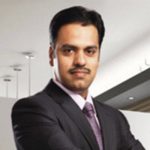 Krishnakant Gaitonde
Head I.T., Momentum Metropolitan Services
The foreign JV partner, Aditya Birla Health Insurance (ABHI)
Nilesh Kulkarni
Regional Head of Solution Consultants
Qlik
Moderator
---
Agenda
16:00- 16:05

Opening Remarks by ET Edge and Introducing the Moderator
Introductory Remarks by Moderator

16:05 – 16.30

Nilesh Kulkarni, Head of Solution Consulting, Qlik India In Conversation with
Dr. Dinesh Soni –  Senior Vice President, National Stock Exchange

Introductory Remarks by ET Edge

16:35 – 17.00

Nilesh Kulkarni, Head of Solution Consulting, Qlik India In Conversation with Krishnakant Gaitonde   – Head, Digital Transformation, Aditya Birla Health

Summary and Closing remarks by Moderator