Power of Active Intelligence: Transcending collaboration beyond the last mile
unwiredcp
"Information is the oil of the 21st century, and analytics is the combustion engine." – Peter Sondergaard,
Companies looking to breach the veil of uncertainty and weaving resilience into their DNA for future shocks are focusing on gathering more data to unlock new revenue options.
This data has enormous potential for helping a firm thrive and for assisting executives in making real-time decisions. However, this can only happen if this data is used to its full potential in order to generate useful insights.
And business intelligence can prove to be more useful in these tumultuous times if it is relayed in a real-time manner. Active intelligence seems to be the answer. It provides analytics-ready data along with the most updated information in real-time. With an amalgamation of the data at rest and data in motion, it represents the pulse of the data, providing business insights and creating an intelligent data-to-analytics pipeline.
Prepare your business for unexpected situations in future by using Active Intelligence, as it can help you anticipate the upcoming trends. It provides more detailed insights, thanks to AI-powered analytics. Active Intelligence also represents the business moment by adding business logic to analytics-ready data, transforming it into business-ready data and enabling collaboration among all data personas.
About The Economic Times virtual round table
As we are in the midst of the epidemic, companies must cling to the most cutting-edge technology in order to prosper in these trying times. The Economic Times Power of Active Intelligence: Transcending collaboration beyond the last mile will unleash the power of using Active Intelligence in today's data-driven demands. With real-time agility becoming the need of the hour, it is critical for businesses to adapt to demands as quickly as possible. Active Intelligence enables them to not only outperform the competition, but also to adapt and respond quickly to changing situations.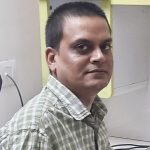 Aashish Goyal
General Manager – Data Strategy & Governance
Tata Communications Ltd.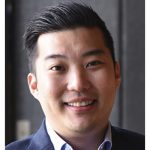 CK Tan
Senior Director, Solutions & Value Engineering
Qlik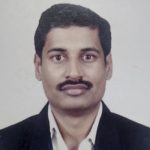 Pankaj Agarwal
Deputy Vice President – IT
Tata AIG
Subhasis Majumdar
Principal Consultant & Head Ultimatix
Tata Consulting Services Ltd. (TCS)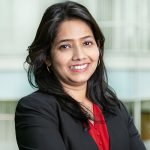 Poornima Ramaswamy
VP, Global Solutions & Partners
Qlik
Moderator
---
Agenda
4:00 – 4:05

Opening by ET Edge

4:05 – 4:15

Presentation: Power of Active Intelligence: Transcending collaboration beyond the last mile by CK Tan, Senior Director, Solutions & Value Engineering, Qlik

4:15 – 4:55

Round Table Discussion: Active Intelligence: Accelerating informed decisions

Active Intelligence has raised the bar for technology, giving traditional methods a run for their money. With real-time and analytics-ready data, it has sped up business processes and is assisting them in making rapid and informed decisions. In this session we will discuss how this technology is rapidly evolving and will touch upon the following topics:

How to tackle business problems using Active Intelligence
How data pipelines enable quick decisions
How can businesses begin to incorporate Active Intelligence
Business outcomes that Active Intelligence may help you accomplish
Helps in prompting immediate actions

4:55 – 5:00

Closing remarks by ET Edge