Driving Business Value of Storage
unwiredcp
With data growing exponentially, enterprises handle massive amounts of business-critical data. They require storage systems that are highly scalable, offer unlimited connectivity & support multiple platforms. There are multiple approaches to data storage to choose from, including SANs, NAS, DAS and cloud storage. Newer approaches and technologies that are currently disrupting the market include hyperconverged storage and flash technologies such as NVMe. This trend stems from the increased amount of horizontal scalability and reduced latency these methods offer. Storage for containers is also becoming a stronger selling point, as well as enterprise storage based on composable and disaggregated infrastructure concepts, which combine individual resources at the hardware level and then assemble them at the software level by using APIs.
In the era of digital transformation, organizations of all sizes are challenged to meet higher performance, agility, availability, and scalability requirements while staying within strict budgetary constraints. Adapting to the demands of digital transformation is not a choice anymore, at least for the organizations moving towards data-centric business models. To best support the business on its digital transformation journey, IT must be able to respond faster to take advantage of changing market conditions and new business opportunities and enabling:
increasing use of big data and analytics (real-time and otherwise)
more personalized interaction with customers
around-the-clock operations
better use of innovation to drive competitive differentiation.
IDC says, 'prompted by the demands of digital transformation, almost 70% of organizations are
planning to modernize their server, storage, and/or data protection infrastructure in the next several years and are looking to specific technology to help streamline IT infrastructure while meeting all these new requirements". These technologies include SDS, cloud, cybersecurity enhancements, NVMe and AI/ML.
Enabling development and business activities through enhanced storage availability and agility
Improving employee productivity levels by delivering better application performance
Reducing storage costs for running equivalent applications by leveraging increased access to flash storage, enhanced data compression and data deduplication capabilities, and extended storage life spans
Requiring less IT storage staff time for day-to-day activities by improving performance levels and delivering new software-based management capabilities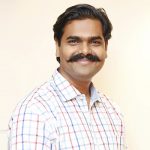 Pooraan Jaiswal
Group CTO
Entero Healthcare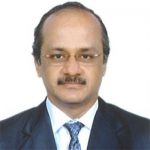 Rajeev Khade
Vice President Global Information Technology
Sigma Electric Manufacturing Corp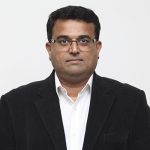 Sudhir Kanvinde
CIO
The Supreme Industries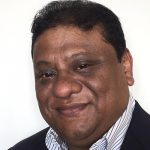 Sourav Dasgupta
Group Head of Applications – IT
Allcargo Logistics
Ramesh Budharup
Channel Storage lead for West
Dell Technologies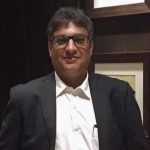 Jawahar Chakraborty
Business Head of Infrastructure
Pentagon System & Services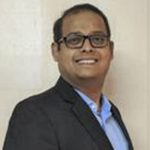 Acharya Vishwanaths
Advisory Systems Engineer
SPS (Storage platform and solutions) – Dell Technologies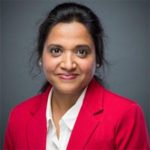 Sheena George
Partner
EY India
Moderator