BeNext: From Just "Paper Currency" to "Motivational Currency"
unwiredcp
Today most organisations thrive on innovation and preparing for the future of work. The current situation has accelerated years of digital development to meet the pressing demands of organisations working under drastic changes. Both the nature of work, and the tools we're using to do it, are changing dramatically. Next-generation collaboration tools are removing the barrier of distance and increasing employee engagement and hence keep them motivated. But to leverage these tools effectively, companies need to think strategically.
There is no secret that pulling together a collaborative and productive team could be a challenging mission. In fact, it's becoming harder and harder to increase overall team performance. And as one can guess, low productivity negatively impacts companies in terms of revenue, employee engagement, work quality, and more. But the real fact is that businesses can influence and revamp their productivity in many ways.
There are numerous factors that can influence workforce and its productivity at work. Motivation is one of them and is the new capital of business. Humans need motivation to drive results and companies can scale their motivation equation by using the right tools & technologies and hence drive better performance & revenues.
Join the Economic Times Live Webinar, to understand how companies can motivate and empower their employees, sales teams, channel partners and gig workers to drive better productivity, performance and revenues powered by AWS & Xoxoday.
This discussion will feature industry experts focusing the various extrinsic and intrinsic factors that drive human behaviour at work & impact performance and will showcase the way we work today, and tomorrow.
Key Takeaways:
How has the pandemic has impacted motivation & productivity among employees? Going forward, what are the probable solutions to it?
Operational Crisis Management
Leadership Challenges in maintaining holistic employee engagement during lockdown.
What drives better business outcomes?
Emerging technologies and interfaces to rescue
Is it important to create a positive organizational culture or not significant?
How various extrinsic and intrinsic factors drive employee productivity?
Ritu Kochhar
Head Human Resources
Perfetti Van Melle, India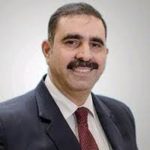 Kayzad Hiramanek
President- Operations and Customer Experience
Bajaj Allianz Life Insurance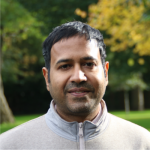 Manoj Agarwal
Co-founder
Xoxoday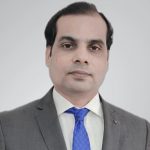 Priyabrata Sarangi
Chief Information Officer
DCM Shriram Industries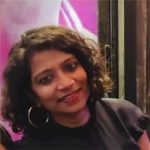 Puja Rungta Agarwal
Associate Director – Corporate HR and Compensation and Benefits
Happiest Minds Technologies
Nimisha Das
Director HR
Kellogg South Asia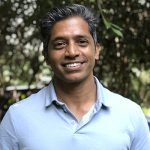 Kumara Raghavan
Country Manager & Head Startup Business
Amazon Internet Services (AWS)
Jessie Paul
Founder & CEO
Paul Writer
Moderator
---
Agenda
16:00 – 16:10

Welcome & Introduction by The Economic Times

16:10 – 17:00

From Just "Paper Currency" to Plus "Motivational Currency"

16:00 – 16:55

Panel Discussion | Elevating the hybrid work experience – Tools that enable flexibility

The current situation has accelerated years of digital development to meet the pressing demands of organisations working under drastic changes. Both the nature of work, and the tools we're using to do it, are changing dramatically. Next-generation collaboration tools are removing the barrier of distance and increasing employee engagement and hence keep them motivated. But to leverage these tools effectively, companies need to think strategically.




There are numerous factors that can influence workforce and its productivity at work. Motivation is one of them and is the new capital of business. Humans need motivation to drive results and companies can scale their motivation equation by using the right tools & technologies.




The webinar will throw light on how companies can motivate and empower their employees, sales teams, channel partners and gig workers to drive better productivity, performance and revenues. This panel session features industry experts focusing on the way we work today, and tomorrow.

How has the pandemic has impacted motivation & productivity among employees? Going forward, what are the probable solutions to it?
Operational Crisis Management
Leadership Challenges in maintaining holistic employee engagement during lockdown.
What drives better business outcomes?
Emerging technologies and interfaces to rescue
Is it important to create a positive organizational culture or not significant?
How various extrinsic and intrinsic factors drive employee productivity?

17:00 - 17:05

Closing Remarks