Enhancing Business Operations with Hyperautomation enabled Digital Transformation
unwiredcp
True, technology lies at the heart of any digital transformation, but digital transformation is much more than that. "The biggest part of our digital transformation is changing the way we think," Monique Shivananandan correctly noted.
Digital transformation is the integration of digital technology into all elements of a business, fundamentally altering how you operate and deliver value to customers. It's also a cultural shift that requires organizations to constantly challenge the status quo, experiment, and learn to accept failure.
Businesses who are reinventing themselves with digital technology see a lot of potential.
When it comes to digital transformation, there is a case to be made for business and financial prudence. To make their business processes more agile, companies have begun to move beyond process automation. They are now into Hyperautomation.
IT leaders are now concentrating on quick fixes to improve business processes; yet, finding the right technology for the right process remains a challenge. Hyperautomation is presently attracting a lot of attention owing to the numerous advantages and business benefits it brings to the table.
Companies are striving to digitise to build future resiliency and keep their operations viable, and India as a market presents a great opportunity for digital transformation.
Join us in The Economic Times Live webinar powered by Datamatics, an IBM Partner, on 23rd September between 11:30AM to 12:30PM to understand how digital transformation provides organisations with tremendous potential to grow and give value to their consumers.
The speakers in this webinar will address how digital transformation is a business enabler with the primary driver being delivering value, as well as real-world Hyperautomation use cases from a variety of industries and how it is altering the way businesses automate activities.
Key Takeaways:
How organisations across industries set their digital transformation vision
How organisations are leveraging Hyperautomation to achieve their digital transformation vision
Industry best practices for successful digital transformation with industry use cases from experts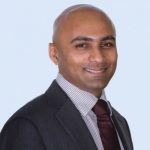 Satyaki Raghunath
Chief Strategy & Development Officer
BLR Airport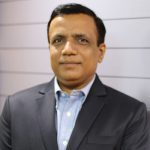 Deepak Mudalgikar
Chief Technology Officer
SBFC Finance
Monojit Paul
General Manager (E-Comm & Digital Initiatives)
State Bank of India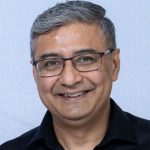 Tapan Mehta
APAC Head : Data, AI & Automation Ecosystems
IBM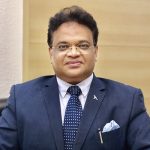 Sachin Rane
EVP & Head –Software Solutions
Datamatics
Moderator