Digital Sharing Economies: Advancing the value to customers
unwiredcp
"The first step in exceeding your customer's expectations is to know those expectations." – Roy H. Williams
The expectations of today's customers are very high, owing to the digital disruption that has happened throughout this pandemic. With several online mediums and channels coming into being, customers have adapted to this digital revolution and like to access everything from their devices with a few simple taps on the screen.
Digitalization has made it possible to share a wide range of resources and to work beyond the confines of small groups and personal connections. This two-fold digital sharing revolution has resulted in remarkable efficiency in organising resource availability. Technologies enable people to easily share rent and replace underutilized assets. This has considerably helped in easing the strain on the resources of this planet.
Digitalization and the growing need for sharing economy is a boon to the industry, which appears to have a promising future. It is time for us to embrace this change and consider what lies ahead.
According to market research firm IDC, by 2023 the global economy will reach digital supremacy — the point at which products and services provided by digitally transformed enterprises will account for more than half of total global GDP.
The sharing economy or we say gig economies relies on an economic construct that links excess capacity with real-time demand. It connects consumers to providers via online ecosystems or platforms. The most prominent examples of this model are vehicle-for-hire provider Uber, zoom cars, food delivery platforms like Zomato, Swiggy and Airbnb, the home-sharing platform that has disrupted the accommodation industry.
It has also led companies to transform from business-to-customer models to customer-to-customer models. With customers being the foundation of every business, it has become imperative for all companies to follow the customer-first approach and offer them what they want. This is where the new tools and technologies come into play.
The services and features offered by these companies will most likely develop as sharing economy leaders grow and new participants emerge. There is increasing use of AI these days to anticipate the behaviour of users based on a history of services availed by them. This allows companies to deliver more personalised services. Similarly, the emergence of several other technologies has boosted this industry.
It has become critical for businesses to develop solutions that make customers' journeys exciting and ensure satisfaction among them. Of course, the notion of sharing and trading isn't new, but advances in technology have removed obstacles and created conditions that allow the sharing economy to thrive even during these challenging times. However, firms must figure out which tools and technologies are ideal for catering to shared economy consumers in order to stay ahead of the curve. The Economic Times Intelligent Customer Engagement Toolbox Webinar with the theme: Digital Sharing Economies: Advancing the value to customers, aims to answer this very question. The webinar will showcase a roadmap of how companies can identify their digital needs and select the right tool or technology stack for better customer response.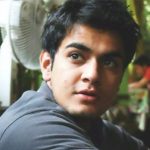 Dhruv Vats
India Sales Lead
MoEnagage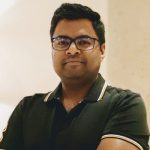 Vinit Jain
CTO and Co-Founder
Cityfurnish
Deepak Miglani
CTO
Rentickle India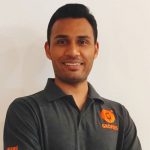 Vakul Agarwal
Senior Director – Product
Grofers
Priyang Agarwal
Director – Marketing, Partnerships & Growth
Tata 1Mg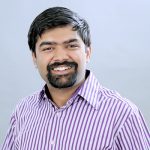 Aniket Bajpai
Co-founder and Head of Growth
Limechat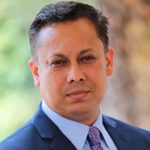 Somick Goswami
Partner and Leader, Transformation
PwC
Moderator
---
Agenda
15:45 - 16:00

Registration

16:00 - 16:05

Opening Remarks by ET Edge

16:05 – 16:55

Panel Discussion: Going the extra mile: Adaption of new age technologies by Sharing Economy

The sharing economy is the most efficient method to maximise the use of the planet's resources, and it can only survive in today's world with the help of proper digital tools and technology. Customers' requirements are evolving, and they're becoming more digital, to the point that businesses must recognise the potential of each technology, analyse it, and capitalise on it. The right technology can help you go leaps and bounds, opening you a whole new world of possibilities.

The panel discussion, which will include five panellists and a moderator, will look at how new tools and technology may assist Sharing Economy companies manage these unprecedented problems while still driving development.

Discussion Points:

How has the industry been affected by current crisis?
Changing user behaviour
Meeting customer demands and overcoming obstacles
Onboarding, activation, and engagement
Right tools and technologies for shared economy businesses
Identifying important gaps between digital platforms and sharing economy
Hyper personalizing customer journeys
Strategies for ensuring that users get consistent, customised, and targeted communication across many channels

16:55 – 17:00

Closing remarks by ET Edge