Ensuring Recovery Readiness with Intelligent Modern Data Protection
unwiredcp
The world is ever-changing and so are businesses. Digital transformation is needed to ensure your data can continue to deliver a competitive advantage especially in a post-COVID world where new benchmarks, new market segments and new KPIs must be rebuilt. How do you preserve your data through all this change? How can you trust it to build your growth?
As you continue to grow, so does your data and so does the associated complexity and risks. Ensuring high availability of your data and infrastructure across the different data silos is of paramount importance. With new strains of ransomware and other malware threats on the rise, your enterprise and customer data are continually at risk despite steps you've taken. Ransomware attacks have grown steadily over the years and pose an enormous risk which can result in huge financial and reputation loss.
A complete ransomware strategy includes reducing the risk of a successful attack and lessening the impact of an attack that does succeed. Join this session to learn how to develop a complete data protection strategy to mitigate risks across all endpoints and applications as well as achieve recovery readiness and greater confidence in your data backup, recovery and compliance.
In this ET Live Webinar – Ensuring Recovery Readiness with Intelligent Modern Data Protection, powered by Commvault, we will be discussing about various measures that an organization can take in order to prevent them from any data loss. Technologies which will help businesses to back up & recover their data whenever they want. Protection against many ransomware attacks and recovering data if there is an attack. And finally, prevent data loss when there is a natural calamity like earthquake and how disaster recovery can be done.
Key Discussion Areas
Back up & recovery

Ransomware attacks

Disaster recovery
Aabhinna Suresh Khare
Chief Digital Officer
Bajaj Capital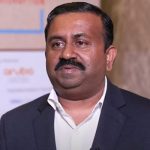 Dr. Avadhut Parab
Associate Vice President IT
Wockhardt Ltd.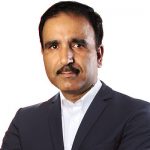 Vinod Bhat
Chief Information Officer
Vistara – TATA SIA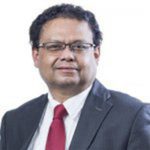 Jayanta Lahiri
EVP and Global CIO
Firstsource Solutions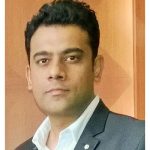 Rakesh Hothur
Enterprise Pre-Sales Consultant
Commvault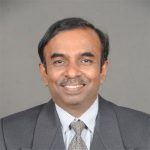 Natarajan Chidambaram
CEO
Net Access India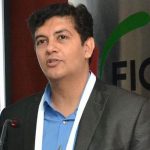 Yogesh Jiandani
Management Consultant
Moderator
To subscribe to The Times of India, The Economic Times, Navbharat Times, Mumbai Mirror, Pune Mirror, Ahmedabad Mirror, Maharashtra Times & Ei Samay please click on the below link.
https://subscribe.timesgroup.com/subscription