Amplify BFSI: Digital customer engagement strategies
unwiredcp
"You've got to start with the customer experience and work back toward the technology, not the other way around." – Steve Jobs.
Digitalization has become the backbone of the BFSI sector and providing optimized services to the customers has become the need of the hour for banking institutions. With customers being the foundation of every business, it has become important for all companies to follow the customer-first approach and offer them what they want.
It has become critical for businesses to develop solutions that make customers' journeys exciting and ensure their return. From facilitating smooth customer onboarding, to digital lending, sales automation, bill payments, funds transfer, everything can now be done online with a few easy clicks. This has all been possible with the help of new-age technologies such as Artificial Intelligence (AI), Machine Learning (ML), Robotic Process Automation (RPA), and Cloud.
Contactless banking systems have instilled a sense of trust and independence in consumers, and fast notifications on their transactions have elevated the experience to a higher level. The entire ecosystem of a digital banking experience is now-a-days built around the needs and demands of the consumers. With the penetration of digital devices, the userbase is gradually shifting from in -person transactions to online transactions.
Going beyond basic digital communications like updates and notifications has become critical for the BFSI sector. It's about time for them to consider embedding themselves into their customers' lives through customized service messages and contextual product suggestions delivered by web, mobile, and email.
For just about any digital requirement, you can think of, the market is saturated with an increasing number of tools and solutions. But which strategies are best to engage with customers digitally, to better understand his need and response behaviour, and how do you pick them? The Economic Times Intelligent Customer Engagement Toolbox Webinar: Amplify BFSI: Digital customer engagement strategies, aims to answer this very question. The webinar will showcase a roadmap of how companies can identify their digital needs and select the right tool or technology stack for better customer response.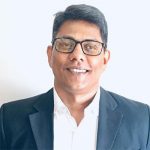 Sanjay Prasad
Head BFSI – India and MEA
MoEngage Inc.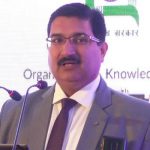 Pravin Sharma
GM IT
Union Bank of India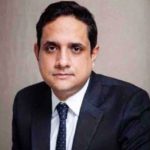 Manish Madan
SVP/ Head- Digital Customer Service, Claims
Aegon Life Insurance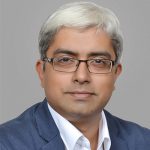 Satyarth Priyedarshi
Head Of Digital
Tata AIA Life Insurance
Sivakumar Nandipati
Chief Digital Officer
Fedbank Financial Services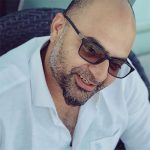 Swamy Seetharaman
Lead (Engineering and Data)
CRED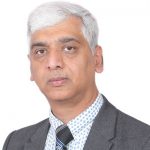 Amit Khanna
Partner – Technology Consulting
PwC India
Moderator
---
Agenda
15:45 - 16:00

Registration

16:00 - 16:05

Opening Remarks by ET Edge

16:05 – 16:55

Panel Discussion: Enhancing customer journey: Leveraging the best digital banking strategies

People have been obliged to adopt the new norms such as social distancing and leaving the house when essential because of the epidemic. In these difficult times, the BFSI sector has gone above and beyond to assist their clients by bringing banks to their customers' homes. With the widespread usage of mobile phones, tablets, laptops, and other digital devices, the number of people who utilise these customised banking services from the comfort of their own homes has increased. However, the growing expectations of the customers has mounted immense pressure on the BFSI sector as they have to offer a hassle-free digital journey, by deploying the right tools and technologies on their online platforms.

The panel discussion, which will include five panellists and a moderator, will look at how new tools and technology may assist BFSI companies manage these unprecedented problems while still driving development.

Discussion Points:

Engaging customers digitally across multiple channels.
Nurturing customer needs and overcoming challenges
Onboarding, activation, and engagement
Right tools for BFSI in the current day scenario
Hyper personalizing customer journeys
Strategies to ensure consistent, personalized, and targeted communication reaches the user across multiple channels; all the while building trust through user education
How important a role do you think rewards, exclusive membership benefits, and loyalty programs play in engaging the audience?

16:55 – 17:00

Closing remarks by ET Edge