Next Generation Data Centers: Transform your Storage Networking
unwiredcp
The pandemic has not only catalyzed the adoption of digital transformation but also the evolution of emerging technologies. As more and more companies and businesses start adopting new digital strategies, a tsunami of data is being produced or generated and to handle them data centers are also trying to evolve quickly.
Rapid growth in the number of smart connected devices and a huge rise in consumption of data is placing enormous amount of pressure on the underlying data center infrastructure. Data centers have become so complex, that is no longer possible for only human beings to manage this rising complexity, without impacting performance and efficiency levels. Intelligent technologies & insights can aid immensely in helping organizations improve the efficiency of their data centers in a significant manner.
'The only way to accelerate IT delivery and keep pace with ever-increasing demands on existing infrastructure is to upgrade and automate. The infrastructure must be able to monitor application performance, identify network congestion, and prioritize bandwidth. The infrastructure also needs to isolate configuration errors or malfunctioning devices automatically, regardless of the source of the issue in the data center. This means there is a requirement for an autonomous, self -learning, self-healing and self-optimizing setup for most organizations.
If ever there was a time for data center owner-operators and their customers to embrace automation and remote management and monitoring of their infrastructure, that time is now
We present you The ET Live Webinar on Next Generation Data Centers: Transform your Storage Networking, powered by Brocade.
The Times of India Group has been playing a major role in helping business and business leaders navigate through the new normal via its digital initiative – 'ET UnWired from the early days of the pandemic and through this new effort will try to simplify the way companies manage their infrastructure and operations as businesses try to improve data center efficiency, optimize application performance and offer better experience to their customers.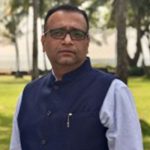 Himanshu Gharat
Asst Vice President – IT
Reliance Industries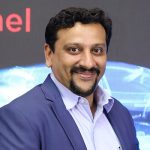 Sameer Bengalore
Senior Technical Consultant
Brocade