Targeting IT – OT Transformation for Operational Excellence in Manufacturing
unwiredcp
As the Indian economy starts its journey to achieving fiscal health, the manufacturing sector that contributes to more than 14.5% of the country's GDP, has been adopting digital technologies to implement its Industry 4.0 strategy in order to expand its markets and bring down time to markets.
The sector, which is expected to create 100 million new jobs by next year and reach a value of $1 trillion by 2025, has identified data as a critical asset and now IT professionals are posed with challenges of ensuring free and fast flow of accurate information in order to generate business advantages.
And the network, which has grown by leaps and bounds for these large enterprises, is the biggest cog in ensuring that data and information are flowing without congestion and in a secured manner.
Problems like network congestion, latency, brownouts and long lead times to activate new services all degrade end-user experience or customer experience bringing down the brand of an enterprise forcing them to look for options. According to one 2019 study, 60% of network problems are discovered first by end users or not reported at all. And 95% of customers who've had a bad service experience don't even bother to complain; they simply walk away.
On the other hand, in terms of internal operations, the network edge is fast becoming a source of rich data that, properly harnessed, can generate insights to improve operations, boost system availability, lower costs, and improve safety.
Join us at The Economic Times & Juniper Networks present The Intelligent Enterprise webinar, under the theme of – "Targeting IT – OT transformation for operational excellence in Manufacturing", to unlock the full potential of your organisation and secure your information highway across all locations from the data center to the campus thereby increasing productivity or efficiency.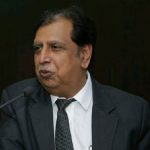 Vijay Kalra
Head
Mahindra Institute of Quality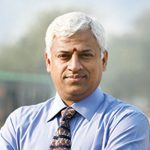 Ranganathan Iyer
CIO & EVP – IT
JBM Group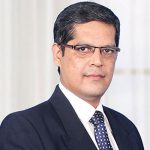 Manjunath Prasad
AVP – ITS
TVS & Sons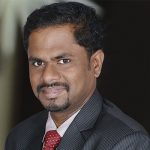 Sivasubramanian M
Global CIO
VA Tech WABAG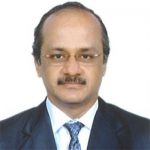 Rajeev Khade
VP, Global Information Technology
Sigma Electric Manufacturing Corp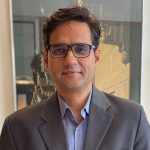 Ravinder Singh
Country Director, Enterprise & Govt, India and SAARC
Juniper Networks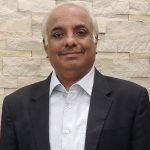 Rajesh Kumar
Sr. Systems Engineer
Juniper Network
---
Agenda
02:55 - 03:00

Registration

03:00 - 03:05

Opening Keynote by ET Edge/Moderator

03:05 - 03:45

Panel Discussion:

Topic: IT – OT Transformation for Operational Excellence in Manufacturing

IT and OT networks have traditionally been isolated from one another. But bringing the two together offers exponential business value.

This session will look to understand how manufacturing companies are bringing IT and operational systems (OT) together to streamlines processes and bring major efficiencies to their business. We will also discuss the role of adaptive and intelligent networks that looks to increase productivity, efficiency for organizations and are secure.

Ranganathan Iyer, CIO & EVP – IT, JBM Group
Manjunath Prasad, AVP – ITS, TVS & Sons
Sivasubramanian M, Global CIO at VA Tech WABAG
Rajeev Khade, VP, Global Information Technology, Sigma Electric Manufacturing Corp
Ravinder Singh, Country Director, Enterprise & Govt, India and SAARC, Juniper Networks

03:45 – 04:00

Juniper Session

Rajesh Kumar, Sr. Systems Engineer, Juniper Networks

04:00 - 04:10

Q&A Session & Closing Remarks