Building Nextgen Networks for Resiliency in Pharma
unwiredcp
Just as health is a state of complete harmony of the body, mind and spirit, modern-day healthcare organisations and pharma companies are also dependent on execution based on very subtle and sophisticated links.
There is no longer a notion of the "family doctor" or the "town emergency room," but rather a web of primary and secondary care that has grown to include first responders, paramedics, emergency room physicians, operating room staff, laboratories, rehabilitation clinics, and much more. Similarly, drug trials are not typically located in a single facility but are instead conducted in multiple sites across the globe to ensure a true random sampling.
So, the ask or need is to be connected at all times and the network should act as the lifeblood for these organisations ensuring that accurate information flows from the brain to any other organ and back. Foundationally, it must be reliable and secure ensuring assured experiences for all users, devices, and critical medical applications. And it can be transformational if it has artificial intelligence built-in to support heavier traffic as and when needed.
Additionally, in the age of hyper personalisation and immediacy of services, the network must be personalized for individuals (guest and staff likewise) based on their ever-changing needs and locations.
On the other hand, with more locations and users accessing new services with new devices, the threat vector has exponentially increased adding to the security and compliance risks inherent in healthcare due to sensitive data such as patient tracking. The network itself could be the basis of such treats as more organisations today require WiFi or RFID access for collecting data through telemetry.
Join us at The Economic Times & Juniper Networks present The Intelligent Enterprise webinar, under the theme of – "Building Nextgen Networks for Resiliency in Pharma", to unlock the full potential of your health or pharma organisation and secure your information highway across all locations from the data center to the campus, and from the local clinic to the remote specialist.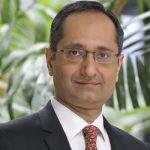 Gaurav Kataria
CDO & CIO
Sai Life Sciences Ltd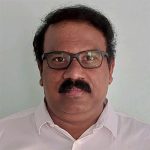 Pavithran Ayyala
CIDO & VP – IT
Neuland Laboratories Ltd
Karthik A. Duddala
Sr. Director IT – India & APAC
Parexel International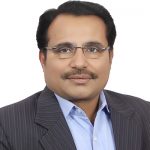 Gyan Pandey
CIO
Aurbindo Pharma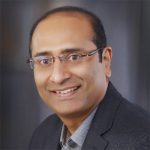 Rithesh Phalaksha
Director, Technology Acceleration (Digital Solutions)
Novartis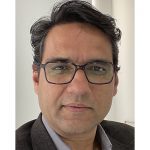 Ravinder Singh
Country Director, Enterprise & Govt, India and SAARC
Juniper Networks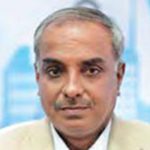 Rajesh Kumar
Sr. Systems Engineer
Juniper Network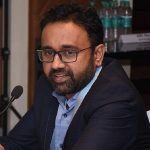 Ashwani Mishra
Consulting Editor
ET Edge
Moderator
---
Agenda
03:20 - 03:30

Registration

03:30 - 03:40

Opening Keynote – Industry Speaker

03:40 – 04:20

Panel Discussion: Adaptive Networks – the new throes for modern enterprises

Healthcare and pharmaceutical organizations must ensure flawless application delivery and scalability of operations, supporting a highly diverse audience and wide range of endpoint devices. They must protect patient records, maintain regulatory compliance and security. To stay competitive and relevant and be considered for stimulus and grants, the networks must be able to quickly evolve. And all of this must be achieved while also controlling costs. This session will look to understand how businesses in the subcontinent can implement strategies to protect data and unlock more innovation via switching to adaptive and intelligent networks.

Discussion Points:

Understanding adaptive, intelligent networks for better CX and innovation
Networks for distributed access and infrastructure
Networks for consistency and critical applications
Network systems and reducing total cost of ownership
Network security amidst the new normal

04:20 – 04:35

Juniper Session

Rajesh Kumar, Sr. Systems Engineer, Juniper Networks

04:35 – 04:40

Q&A Session & Closing remarks