Building a dynamic and sustainable Digital Enterprise
unwiredcp
SUSTAINING THE PACE OF DIGITAL TRANSFORMATION
"Every industry and every organization will have to transform itself in the next few years. What is coming at us is bigger than the original internet and you need to understand it, get on board with it and figure out how to transform your business." – Tim O'Reilly, Founder and CEO, O'Reilly Media.
Digital transformation clearly is an evolution than a revolution and it continues to be a critical mission in the IT decision maker's charter. However, it is unique to each company and there is not a standard strategy or practice to adopt and perhaps that is why many digital transformations fail. As per a BCG study, only 30% of Digital Transformations are successful.
It is not 100% sure that a digital transformation strategy would work, maybe a part of it will work or maybe none of it. We need to make sure before we even start planning about the transformation. There are different ways of doing this one such way is mentioned below.
In today's dynamic world, digitization is not only a responsible move, but a necessary one to attract new business and remain competitive, hence it becomes critical that organizations manage a balance between agility and sustainable IT infra which can stand the test of time.
The ET Live Panel Discussion will also cover a sustainable digital transformation approach. This includes, understanding the current state of the enterprise and changing with the right transformation strategy that accounts for people, processes, and technologies, enabling a managed digital estate across SDWAN & network, collaboration, hybrid multi-cloud architectures, and connected security from cloud to edge.
Discussion Areas:
Transformation objectives and benefits
Scope of transformation effort
IT foundation to support the transformation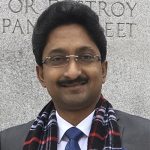 Arijit Bonnerjee
SVP & Head -India Region
Tata Communications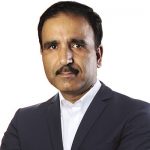 Vinod Bhat
Chief Information Officer
Vistara – TATA SIA Airlines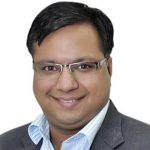 Gagan Singla
Chief Digital Officer
HDFC Securities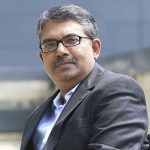 Subrata Dey
CIO
Godrej Consumer Products
Biswajit Das
Director
KPMG