Building resiliency through data & architecture
unwiredcp
The financial year 2019-20 posed serious challenges to the world economy and the impact of the pandemic induced economic slowdown will be felt for some time to come. However, the financial services industry, which underpins all the economic activity has had to adapt quickly. The shift from physical to digital is the new normal and opens new avenues. To monetize these opportunities, Enterprises must leverage technology and data more than ever before.
The critical success factor here will truly depend on how you rebuild your underlying data architecture, that can truly help you to drive business value. More importantly it needs to enable you to respond to any sort of challenges in the future in a consistent manner.
Ideally, business leaders should be able to take advantage of an agile architecture to help them to quickly and easily access the data powered information and insights they need- in just a few clicks but in a secured manner.
Join us at this ETUnWired webinar, powered by Cloudera, on 21st July between 3:00 PM – 4:00 PM, to not only analyse your current capabilities but alos to get deep insights on how you can transform your existing data architectures to build an Agile Enterprise.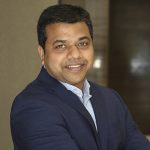 Vinod Ganesan
Country Manager India & SAARC
Cloudera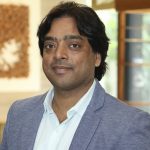 Piyush Agarwal
Head Presales India & SAARC
Cloudera
Agenda
02:45 – 03:00

Registration

03:00 – 03:05

Opening Remarks by ET Edge/Moderator

03:05 – 03:25

Considerations for building a Data-driven Enterprise

Vinod Ganesan

03:30 – 04:00

Enterprise Data Cloud – The Holy Grail of Analytics

Piyush Agarwal

04:00 – 04:10

Q&A Session

04:15

Closing remarks by ET Edge