The Evolving Challenge: Security in the New Normal
unwiredcp
Businesses today are building their strategies of survival, expansion and success and cybersecurity has become one of the most important cogs in the journey to being resilient.
Additionally, the onset of work from home protocols due to the incessant spread of the pandemic, India and Indian businesses have been victims of several cyberattacks. According to a report from Computer Emergency Response Team – India (CERT-IN), more than 1.16 million cyberattacks were reported in 2020, which was three times more than the total number reported in 2019 and 20 times more than the figure reported in 2016. This means an average of 3,100 cases were reported each day of the year.
Another independent report claims that attacks on mobile devices in India saw a jump of 865% between October 2020 and March 2021.
Keeping in mind the sheer number of cyberattacks and the expansion of the threat vector due to acceleration of digital transformation across industry sectors, Indian businesses need to fortify the currency that breeds innovation and growth.
Join us in The Economic Times Live webinar powered by Quest to learn more about how businesses can use software to protect data and seamlessly integrate technology into their day-to-day processes and other functions. The speakers in this webinar will provide insights into how new solutions can help you manage, modernize and secure your enterprise across your endpoints, on-premises infrastructure and in the cloud.
Key takeaways:
Learn how to robustly use security strategies
Augment security infrastructure with the use of intrusion-based systems
Learn about tools that help in endpoint and perimeter security
Learn how to maximise return on investment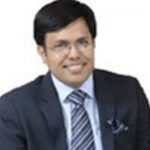 Abhishek Bansal
Head Non-Financial Risk and Chief Information Security Officer
Max Life Insurance Co. Ltd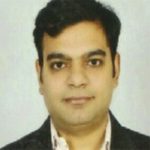 Ambuj Bhalla
Director IT Security
CISO at IndiGo (InterGlobe Aviation Ltd)
Dhirendra Singh
Sales Head – North & East India
Quest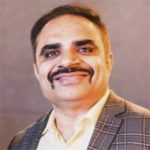 Sumit Malhotra
CIO
Times Internet Ltd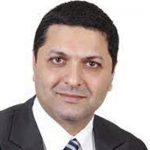 Burgess Cooper
Partner, Information & Cyber Security
Ernst & Young
Agenda
02:45 – 03:00

Registration

03:00 – 03:05

Opening Remarks by ET Edge/Moderator

03:05 – 03:50

Panel Discussion: Digital Fortress: A new approach to security in the new normal

Keeping in mind the sheer number of cyberattacks and the expansion of the threat vector due to acceleration of digital transformation across industry sectors, Indian businesses need to fortify the currency that breeds innovation and growth. This session will look to understand how businesses in the subcontinent can implement strategies to protect data.

Discussion Points:

Identity governance & administration
Hybrid Active Directory security
Endpoint security
Backup & recovery

03:50 – 04:00

Q&A Session

04:00

Closing Remarks by ET Edge