Skilling Trends and Planning for the future in Services
unwiredcp
"Demand for technological, social and emotional, and higher cognitive skills will rise by 2030" and will impact all industries alike as highlighted by experts from Deloitte and McKinsey
OVERVIEW
The Indian services sector is the fastest growing in the world, accounting for 28% of employment and 56% of overall Gross Value Added in 2019-20.
As the lifeline for national socio-economic growth, the service sector includes prominent industries like IT, telecom, media and entertainment, health care, banking and financial services, retail, railways, environment, energy, education, and sports. These businesses rely heavily on customer engagement, which makes it imperative to evolve and adapt to the times. The COVID-19 pandemic has especially highlighted the need to inculcate self-reliance, sustainability, collaboration and resilience.
NEED OF THE HOUR
Within the Services sector, there is an increasing demand for people skills like flexibility, empathy, relatability and good judgement. Employees who possess these competencies make better impressions on clients, fostering lasting relationships and long-term profits. A highly skilled, resilient workforce trained in these competencies is the need of the hour.
SKILLING TRENDS
A customer-centric approach calls for behavioral training, required to drive workforce productivity, engagement and growth, across leadership and functional levels.
Based on our recent survey, the most in-demand skills for the Services sector are empathy, assertiveness, conflict resolution and listening skills.
Skilling frontline workers—across levels—is essential for organizational growth.
Cognitive skills like creativity and logical reasoning will be required across levels for advanced decision-making abilities.
CORE COMPETENCIES REQUIRED IN SERVICES SECTOR
| | | | | | |
| --- | --- | --- | --- | --- | --- |
| Empathy | Good Communication Skills | Self-Control | Positive Attitude | Crisis Management | Resilience |
The upcoming webinar "Skilling Trends and Planning for the Future in Services" will feature a panel of renowned HR leaders from the service sector to explore how companies can identify and build the right skills for their workforce.
KEY DISCUSSION POINTS
How can upskilling enable a better understanding of customer demands and needs?
The importance of active listening and understanding client needs to drive client satisfaction
Building long-term customer relationships through communication and crisis management
Behavioral training for self-development, managerial development and leadership development
What skills does the Services sector need most in 2021?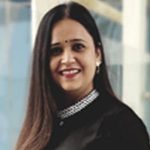 Amla Awasthi
Vice President HR
Indiamart Intermesh Limited
Ashok Ramachandran
CEO & President
Schindler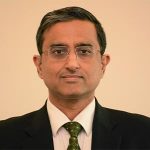 Gautam Khanna
CEO
Hinduja Hospital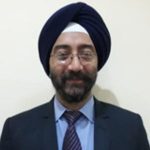 Prabhjot S Goomer
Group Head Human Resources
Eros Group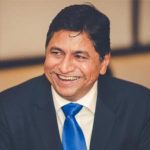 Rajagopalan Purushothaman
Head-Learning & Development
JioMart Digital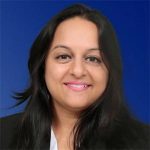 Rani Belliappa
Associate Partner Head Learning & Development & HR Business Partner
KPMG Global Services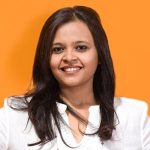 Shreyasi Singh
Founder & CEO
Harappa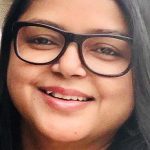 Sushmita Roy
SVP & Head HRBP – Digital, TV & Studio
Sony Pictures Networks
Agenda
14:45 – 15:00

Registration

15:00 – 15:05

Opening Remarks by Dimpal Bajwa, Assistant Editor, ET Edge

15:05 – 15:20

Keynote Address by Shreyasi Singh, Founder & CEO, Harappa

15:20 – 16:20

Panel Discussion

The panel will capture unique insights and perspectives around behavioral skilling trends in the services segment that are imperative for stimulating growth.

Discussion Points:

Prevailing skill gaps in the industry
Understanding challenges
Social, cognitive and behavioral skills required for organizational excellence
Reskilling the workforce

Moderator: Shreyasi Singh, Founder & CEO, Harappa

Speakers:

Ashok Ramachandran, CEO & President, Schindler
Prabhjot S Goomer, Group Head Human Resources, Eros Group
Amla Awasthi, Vice President HR, Indiamart Intermesh Limited
Rajagopalan Purushothaman, Head-Learning & Development, JioMart Digital
Sushmita Roy, SVP & Head HRBP – Digital, TV & Studio, Sony Pictures Networks
Gautam Khanna, CEO, Hinduja Hospital
Rani Belliappa, Associate Partner Head Learning & Development & HR Business Partner, KPMG Global Services

16:25 – 16:30

Closing Remarks by Dimpal Bajwa, Assistant Editor, ET Edge