Rules of Modern Cloud Data Management in the New World
unwiredcp
As businesses continue along their digital transformation journeys, Hybrid-Cloud strategies provide flexibility and agility, allowing communication across both public and private cloud. But this flexibility, combined with rapid data growth, challenges many organizations ability to maintain SLA's and manage their critical applications and data.
A comprehensive cloud data management strategy is key to remaining agile in the hybrid cloud reality. This means having solutions and policies in place that help you manage your critical assets, no matter where they are hosted.
The combination of AWS and Veeam® enables customers to ensure availability for any application and any data. Our solutions help move, manage, protect and recover critical data. This includes backing up data to, from and within AWS. Regardless of what you are doing with the AWS platform, Veeam has you covered.
Join the ET Live Webinar Session on Rules of Modern Cloud Data Management in the New World", powered by Veeam and Amazon Internet Services Pvt Ltd. to learn how to.
Reduce your Data Management Costs
Centralize your organization's Cloud Data
Scale your data management resources based on current needs
Effectively address any failure scenario through 3-2-1 backup rule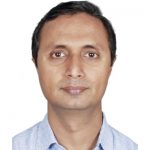 Prasanna Keshava
Senior Systems Engineer
Veeam Software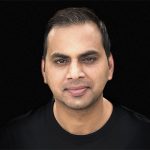 Kumar Nachiketa
Storage Partner Solutions Architect – APJ
Amazon Internet Services Pvt Ltd