Skilling Trends and Planning for the future in Manufacturing
unwiredcp
"Demand for technological, social and emotional, and higher cognitive skills will rise by 2030" and will impact all industries alike as highlighted by experts from Deloitte and McKinsey"
OVERVIEW
The manufacturing industry continues to play a significant role in overall productivity growth rates and innovation for the Indian economy. India's manufacturing sector has the potential to reach US$ 1 trillion by 2025. (IBEF).
The Government of India launched the 'Make in india' movement to put us on the map as a manufacturing hub, giving the country global recognition. Fighting and mitigating the pandemic, with the aim to survive, the manufacturing industry has also accelerated the arrival of Industrial Revolution 4.0. In addition to rapid adoption of technology and automation, there will be a parallel transition in skill requirements in the industry.
KEY INSIGHTS
Government aims to create 100 million new jobs in the sector by 2022. Source: IBEF
In January 2021, Toyota Kirloskar Motor (TKM) signed a Memorandum of Understanding (MoU) with the Directorate General of Training (DGT), Ministry of Skill Development and Entrepreneurship, to develop skills among the youth under the Flexi-MoU Scheme of the government
Source:IBEF
More than 700 million Indians are estimated to enter the working age group by 2022, of which more than 500 million will require some form of vocational or skill training
Source:IBEF
NEED OF THE HOUR
Manufacturing is battling the challenge of growing skill gaps. For all of the sector's mechanical complexities, it is also heavily dependent on human wisdom in planning, manufacturing, marketing, selling, operations and more.
However, the industry is also facing a shortage of skilled labour. Lack of foundational skills cause some of the biggest problems in manufacturing, and there is a need for a flexible, motivated workforce,with skilled professionals at all levels, from technical professionals and managers, to shop floor personnel.
SKILLING TRENDS
Behavioral training with a customer-centric approach, across leadership and functional levels can drive workforce productivity, engagement and growth.
Based on our recent survey, the most in-demand skills for the Manufacturing sector are:

Crisis management and resilience
Interpersonal communication
Quick decision making

Continuous training sessions for mid-level and executive professionals has shown great ROI with increased productivity and growth.
Mitigating performance gaps, aligning workforce to organizational goals, and motivating teams will be key to building valuable human capital.
Cognitive skills like creativity and logical reasoning will be required across levels for improved decision-making and problem solving.
CORE COMPETENCIES REQUIRED IN MANUFACTURING SECTOR
| | | | | | |
| --- | --- | --- | --- | --- | --- |
| Flexibility | Good Communication Skills | Attention to Detail | Learning | Crisis Management | Resilience |
The upcoming webinar "Skilling Trends and Planning for the Future in Manufacturing" will feature a panel of renowned HR leaders from the manufacturing industry to explore how companies can identify and build the right skills for their workforce.
KEY DISCUSSION POINTS
How can upskilling enable better understanding of customer demands and needs?
The importance of active listening and understanding client needs to drive client satisfaction
Building long-term customer relationships through communication and crisis management
Behavioral training for self-development, managerial development and leadership development
What skills do manufacturers need most in 2021?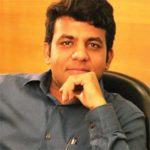 Abhinav Shrivastava
Head of Human Resources
Head of Human Resources, CEAT Specialty Tyres Limited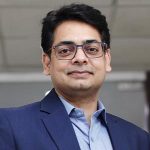 Gautam Kumarx
Chief Human Resources Officer
SKF India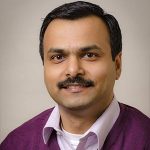 Manish Sinha
SVP & CHRO
M&M Auto Business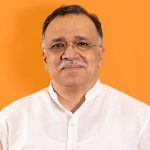 Pramath Raj Sinha
Founder & Chairman
Harappa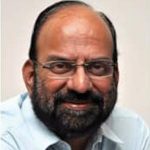 Raj Narayan
Executive Vice President & Chief Human Resources Officer
Titan Company Limited
Shashank Rai
National Head HR
Asian Paints PPG Pvt. Ltd.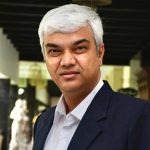 Sudipto Mandal
Vice President and Chief Human Resources Officer
Star Cement Ltd.
Agenda
14:45 – 15:00

Registration

15:00 – 15:05

Opening Remarks by Dimpal Bajwa, Assistant Editor, ET Edge

15:05 – 15:20

Keynote Address by Pramath Raj Sinha, Founder & Chairman, Harappa

15:20 – 16:20

Panel Discussion

The session will feature five renowned panelists on the skilling trends in the manufacturing segment that can fuel growth.

Discussion Points:

Closer look at prevailing skill gaps in the industry
Understanding the challenges in the manufacturing segment
Core skills required to drive growth
Planning frameworks for training the workforce

Moderator: Pramath Raj Sinha, Founder & Chairman, Harappa

Speakers:

Abhinav Shrivastava, Head of Human Resources, CEAT Specialty Tyres Limited
Sudipto Mandal, Vice President and Chief Human Resources Officer, Star Cement Ltd.
Manish Sinha, Senior Vice President and Chief Human Resources Officer, Mahindra and Mahindra Limited
Gautam Kumar, Chief Human Resources Officer, SKF India
Raj Narayan, Executive Vice President & Chief Human Resources Officer, Titan Company Limited
Shashank Rai, National Head HR, Asian Paints PPG Pvt. Ltd.


16:25 – 16:30

Closing Remarks by Dimpal Bajwa, Assistant Editor, ET Edge