Prepare your Organization for Bridging the Business Integrity Gap!
unwiredcp
Faced with a constantly evolving business landscape and unprecedented levels of uncertainty, it's more vital than ever that data and analytics leaders forge new paths to enable a cloud managed data centric culture within their organizations. The uncertainty ushered in by 2020 will stay with us for some time but with these disruptions comes enormous opportunities to forge new paths.
Organizations are always looking at achieving profitable growth while sticking to compliance as much as possible. Organizations need modern data management strategies that address enterprise data related to customer information while also keeping in mind big data – encompassing of semi-structured or unstructured data. Capturing and leveraging massive volumes of data enables organizations to capitalize on new data driven business opportunities.
To reduce complexity, organizations need to combine their data into a single universe that will help enhance visibility, deliver valuable insights that can improve efficiency, automation and growth. In the current scenario, a single data universe is still an aspiration for most organizations. In most cases, data resides in multiple siloed environments because they are not meaningfully connected which makes them less accessible and ultimately compromising on valuable insights.
Organizations can effectively manage data by implementing the use of tools and methodologies to get insights however they need to leverage existing assets and connect the data across the whole technology landscape.
This discussion is an opportunity for IT professionals from across industry to understand the potential benefits and opportunities that are associated with data management – focusing on aspects such as Cloud Data Management and Security, Software based Storage and Disaster Recovery; understand how business leaders are deploying and integrating cloud solutions with various services which overall decreases the time and effort.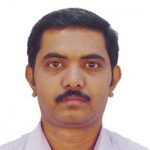 Vijay Gurumurthy
Director Enterprise IT
Capgemini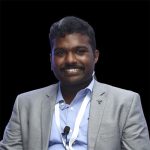 Ramprakash Ramamoorthy
Director – AI Research
Zoho Corporation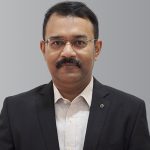 Ayan de
CTO
Exide Life Insurance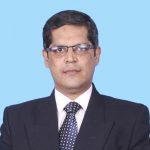 Manjunath Prasad
Head IT
T V Sundram Iyengar & Sons Pvt Ltd.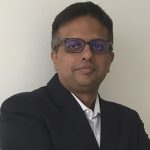 Pradeep Seshadri
Director – Sales Engineering
Commvault India and SAARC
T.G. Dhandapani
Advisor – Digital Transformation
Moderator
Agenda
11:30 ‐ 12:30

PANEL DISCUSSION | GETTING AHEAD OF THE CURVE – Prepare your Organization for Bridging the Business Integrity Gap!

Prepare for future disaster & disaster recovery management systems
Storing data using latest technologies
Safe guarding customer data with robust security systems
Importance to combining data into a single connected universe
Identifying latest examples for data transformations with the implementation of various technologies