Skilling Trends and Planning for the future in ITeS
unwiredcp
OVERVIEW
India is said to be the land of innovative entrepreneurs and now one of the biggest IT centers of the modern world. In the face of global economic disruption, the Indian IT/ITeS industry has shown remarkable resilience. As one of the biggest IT capitals in the world, India has built a reputation for driving business innovation through IT-enabled services including customer relationship management, business process outsourcing, database updation and software development.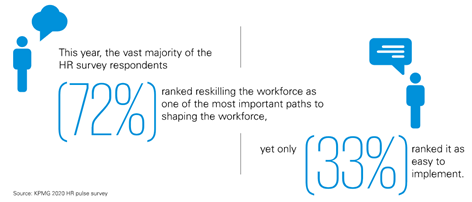 NEED OF THE HOUR
In the increasingly competitive global market, digital skill development is a key business priority for India's information technology (IT) and IT-enabled services (IT-ITeS). A recent KPMG survey corroborates this with nearly 72% of respondents stating that reskilling is one of the most important paths to shaping the workforce.
Source: National Skill Development Corporation
SKILLING TRENDS
Organizations are increasingly focusing on developing skills like agility and flexibility among employees, as they re-imagine business models and work patterns to maintain continuity.
According to our recent survey of the ITeS sector, the most important skills according to talent leaders are:

Communication & presentation skills
Innovation and creativity
Commercial acumen and structuring solutions

Continued training sessions for mid-level and leadership professionals in the ITeS segment has resulted in better productivity, growth, and return on investments
Hiring skilled employees and upskilling is highly conducive for organizational growth
An increased focus on hands-on training along with behavioral, cognitive, and social skills development has been proven to drive organizational excellence
CORE COMPETENCIES REQUIRED IN ITeS SECTOR
| | | | | | |
| --- | --- | --- | --- | --- | --- |
| Technical Capability | Social & Communication Skills | Analytical Skill | Problem-Solving | Innovative Thinking | Resilience |
Organizations today are prioritizing digital skilling as a key part of their overall business strategy. The Economic Times-Harappa Transformation Series is a step towards highlighting these skills and will discuss – Skilling Trends and Planning for the future in ITeS. The webinar will be conducted on 4th June and will be enriched by noted HR leaders from the ITeS industry, to showcase a roadmap for how companies can identify and enable necessary workplace skills.
KEY DISCUSSION POINTS
Building composite skills – technical, analytical, professional and domain knowledge
Creating a learning ecosystem – collaborating with trainers, academia, enterprises, and the government for upskilling
Building long term relationships with skills like communication, crisis management
Behavioral training for self-development, managerial development and leadership development.
The most in-demand skills for 2021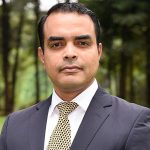 Anupal Banerjee
Chief Human Resources Officer
Tata Technologies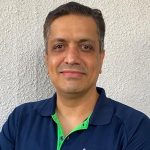 Balaji Viswanathan
Managing Director & CEO
Expleo Solutions Limited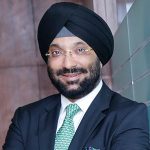 Harshvendra Soin
Global Chief People Officer and Head Marketing
Tech Mahindra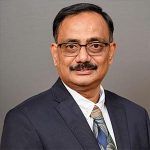 Lakshmanan M.
Chief Human Resources Officer
L&T Technology Services Limited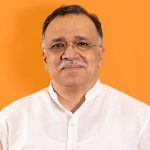 Pramath Raj Sinha
Founder & Chairman
Harappa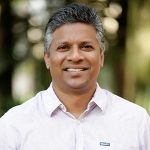 Santosh T K
Human Resources Director
Dell Technologies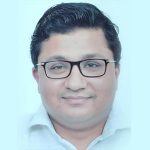 Saransh Agrawal
AVP
Cognizant
Agenda
14:45 – 15:00

Registration

15:00 – 15:05

Opening Remarks by Dimpal Bajwa, Assistant Editor, ET Edge

15:05 – 15:20

Keynote Address by Pramath Raj Sinha, Founder & Chairman, Harappa

15.20 – 16.20

Panel Discussion

The panel will capture unique insights and perspectives around behavioural skilling trends in the ITeS segment that are imperative for stimulating growth.

Discussion Points:

Prevailing skill gaps in the industry
Understanding challenges
Social, cognitive and behavioural skills required for organizational excellence
Reskilling the workforce

Moderator: Pramath Raj Sinha, Founder & Chairman, Harappa

Speakers:

Saransh Agrawal, AVP, Cognizant
Lakshmanan M., Chief Human Resources Officer, L&T Technology Services Limited
Santosh T K, Human Resources Director, Dell Technologies
Harshvendra Soin, Global Chief People Officer and Head Marketing at Tech Mahindra
Anupal Banerjee, Chief Human Resources Officer, Tata Technologies
Balaji Viswanathan, Managing Director & CEO, Expleo Solutions Limited

16:25 – 16.30

Closing Remarks by Dimpal Bajwa, Assistant Editor, ET Edge