Ushering into a new age media and entertainment world
unwiredcp
Cloud computing has been assisting numerous industries in meeting sector-specific challenges and reaping its benefits.
To remain competitive, the Media and Entertainment industry is under pressure to produce and publish original material on a regular and timely basis. It will be almost impossible to process, handle, and distribute these massive amounts of digital information in an adaptive, dynamic, and cost-effective way without the cloud.
There has been a huge rise in the amount of content being submitted for users with the emergence of many OTT platforms. According to a report by EY, 28 million Indians (up from 10.5 million in 2019) paid for 53 million OTT subscriptions in 2020 leading to a 49% growth in digital subscription revenues.
The sector has started to adopt cloud computing as its preferred technology. Reduced IT maintenance costs and the ability to access high-quality services at any time and from any location would quickly drive widespread use of cloud technologies in the media and entertainment industry.
Knowing what the customer wants before they ask for it allows you to change the way you deliver content and create custom experiences. In order to capture market share and meet today's consumer needs, it is important to infuse the latest technologies, such as AI, cloud, and predictive analytics, into the media and entertainment sector.
The cloud service providers can enable media and entertainment companies to accelerate their content development, streamline asset management and distribution as well as modernize and migrate media workflows.
Join The Economic Times Live Webinar, Business Continuity in Uncertain Times using cloud services, powered by AISPL, for transforming your operations, and examining the opportunity presented by cloud-based technologies to streamline and enable the entire media production supply chain.
Key Takeaways:
Accelerating content creating and storage
Collaborate globally and create content efficiently
Improve audience engagement through Data and AI
Secure asset management and delivery
Improve scalability with better architecture
Protect content with multi-layered security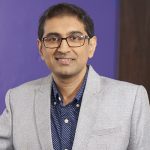 Kaushik Mamania
Sr. VP – Engineering
UFO Moviez.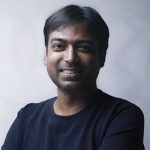 Ashwani Kumar
Co-Founder & CEO
Acept One MediaWorks Pvt. Ltd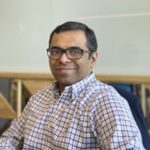 Harshad Satam
Head Business Development SMB
AISPL
Agenda
11:30 ‐ 11:35

Opening remarks by ET Edge

Introduce the topic of discussion and the panelists for the webinar.

11:35 – 11:55

In conversation with CIO to discuss:

Tools and technologies that will enhance the productivity in ME sector
Key technological trends influencing the industry
The effect of cloud computing on ME
How does collaboration in cloud makes sense in the present scenario
How to accelerate content creation & storage, secure asset management and modernize business process with the help of cutting edge technology

11:55 – 12:15

Customer Success Story AWS

12:15 – 12:25

Q&A

12:25 – 12:30

Closing remark by ET Edge