Skilling Trends and Planning for the future in BFSI
unwiredcp
"Union Budget 2021 India: Upskilling, relearning and digital literacy will be business imperatives in 2021 that need to be backed by an overhaul in budgetary outlays of skilling programmes."
OVERVIEW
The Banking & Financial Services and Insurance (BFSI) sector is a rapidly growing industry, and one of the most substantial parts of the nation's economy with a contribution of over 6% in GDP.  In the wake of the COVID-19 pandemic, the sector has accelerated its shift to a digital-first approach, along with the adoption of customer-centric, innovative business models.
As an industry in which skill development is characterized by accelerated growth, the BFSI sector's focus on upskilling and updated competencies can have a direct and significant impact on the nation's progress.
KEY INSIGHTS
The projected manpower requirement of the BFSI labor force by 2022 is 8.5 million – which is an increase of about 4 – 4.5 million from where we stand today.
Source: National Skill Development Corporation
Maharashtra, Tamil Nadu and Uttar Pradesh are the states generating the highest number of skilled and employable youth to meet the financial needs of the decade.
Source: India Skills Report 2020
NEED OF THE HOUR
The Prime Minister's Office has issued a mandate stating that by the year 2022, India should have 500 million skilled employees across various sectors. Source: BFSI Sector Skill Council of India
According to the National Skill Development Corporation, the BFSI sector is likely to create almost 1.6 million jobs; of which 50% will comprise existing job roles requiring updated skill sets.
Industry experts and talent leaders have recognized the urgent need for social, cognitive and behavioral skilling to update and accelerate progress. Non-technical skills like effective communication, the ability to learn, collaboration and critical thinking are the ultimate need of the hour.
SKILLING TRENDS
As companies invest in technical upgrades with data analytics, Artificial Intelligence and RPA, there is a parallel need for behavioral training in a customer-centric approach, across leadership and functional levels.
Based on a survey we recently conducted, here are some insights and the most in-demand skills for the BFSI sector:

Listening emphatically and understanding client needs
Analyzing data and effective decision-making skills
Finessing the value proposition and delivering sales pitches effectively

Continuous training sessions for mid-level and executive professionals has shown great ROI resulting in increased productivity and growth
Given the dynamic nature of domains and roles in BFSI, it is imperative for professionals to acquire competencies to stay relevant, future-ready and thrive in a competitive working environment.
CORE COMPETENCIES REQUIRED IN BFSI SECTOR
| | | | | | |
| --- | --- | --- | --- | --- | --- |
| Customer Centric Behavior | Good Communication Skills | Analytics Thinking | Learning | Crisis Management | Resilience |
To explore how a skilled workforce can drive productivity and innovation, the upcoming webinar "Skilling Trends and Planning for the Future in BFSI" will feature a panel of renowned BFSI HR leaders on how companies can identify and build the right skills for their workforce.
KEY DISCUSSION POINTS
How can upskilling enable better understanding of customer demands and needs?
The importance of active listening and understanding client needs to drive client satisfaction
Building long-term customer relationships through communication and crisis management
Behavioral training for self-development, managerial development and leadership development.
The most in-demand skills for 2021
Aditya Kohli
Chief Human Resources Officer
Clix Capital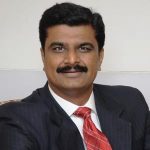 Anil Salvi
Managing Director & Group Head- Human Resources
JM Financial Group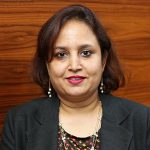 Madhavi Lall
Managing Director and Head Human Resources
Deutsche Bank, India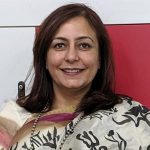 Nagina Singh
Country Lead and Executive Director – HR Relationship Management and Employee Relations
DBS Bank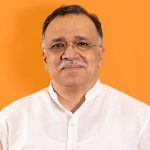 Pramath Raj Sinha
Founder & Chairman
Harappa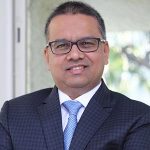 Rakesh Kumar Bhutoria
CEO
Srei Infrastructure Finance Limited (SIFL)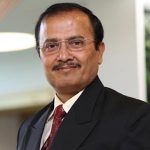 Shailesh Singh
Director & Chief People Officer
Max Life Insurance Co. Ltd
Agenda
14:45 – 15:00

Registration

15:00 – 15:05

Opening Remarks by Dimpal Bajwa, Assistant Editor, ET Edge

15:05 – 15:20

Keynote Address by Pramath Raj Sinha, Founder & Chairman, Harappa

15.20 – 16.20

Panel Discussion

We're delighted to have top HR leaders join us to discuss behavioral skilling trends that can fuel growth in the BFSI sector.

Discussion Points:

Prevailing skill gaps in the industry
Understanding challenges
Cognitive, social & behavioral skills required to drive growth
Reskilling the workforce

Moderator: Pramath Raj Sinha, Founder & Chairman, Harappa

Speakers:

Rakesh Kumar Bhutoria, CEO, Srei Infrastructure Finance Limited (SIFL)
Aditya Kohli, Chief Human Resources Officer, Clix Capital
Nagina Singh, Country Lead and Executive Director – HR Relationship Management and Employee Relations, DBS Bank
Madhavi Lall, Managing Director and Head Human Resources, Deutsche Bank, India
Shailesh Singh, Director & Chief People Officer, Max Life Insurance Co. Ltd

Anil Salvi, Managing Director & Group Head- Human Resources, JM Financial Group

16:25-16.30

Closing Remarks by Dimpal Bajwa, Assistant Editor, ET Edge