Gain competitive advantage with cloud technology
unwiredcp
Innovation is the key to success!
Modernization and technology advancements have proved to be the most essential, reliable, and effective in times like these for the retail sector. With the apocalypse leaving adverse effects on retailers, it has become indispensable for them to cope with the changing needs of the consumers with the help of the latest technology such as Big data and market analytics solutions.  These provide new ways of insight into consumer desires and interests, allowing marketers to provide customized offerings that improve loyalty and drive increased revenue.
According to a report, retailers are embracing public clouds quickly. The retail sector already uses 15% of the public cloud, compared to 12% globally, and consumption is expected to rise to 22% in the next two years, outpacing the global cross-industry average by an even greater margin of 7%.
It's about time you make the switch to the cloud as soon as possible so that you can increase the reliability of your website and improve the user experience right away.
The underlying infrastructure is crucial to connect, engage, and sell to consumers in a digital industry like e-commerce. As a result, retailers seek a dependable cloud infrastructure that is modular, stable, highly scalable, globally accessible, and cost-effective.
The cloud service providers can offer benefits such as replacing traditional infrastructure with cloud services, delivering fast and excellent services across multiple channels, understanding customers better, lowering operational costs and increasing data security.
Join The Economic Times Live Webinar, Business Continuity in Uncertain Times using cloud services, powered by AISPL, for gaining competitive advantage in your industry.
Learn about how legacy companies can change for the better by offering agile and cost-effective solutions custom-built for retail businesses.
Key Takeaways:
Focus on projects that differentiate your business, not the infrastructure
Offer your customers a cohesive and seamless experience
Develop and deploy applications faster
Improve data security
Optimize business through data
Embrace the latest cloud technologies to lower operating costs and increase agility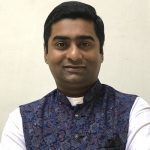 Vivek Vishwanathan
Vice President – Information Technology
Work Store Ltd.
Holistique Beauty Products
Valuetree Ltd.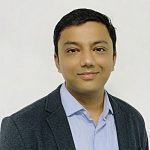 Abhishek Sarolia
Solutions Architect
Amazon Internet Services Pvt. Ltd.
Agenda
11:30 ‐ 11:35

Opening remarks by ET Edge

Introduce the topic of discussion and the panelists for the webinar.

11:35 – 11:55

In Conversation with CIO to discuss

How tools and technology is helping the Retail industry sail through these turbulent times.
Role of cloud and technology in improving data security, improving customer experience and enhancing profitability
Which technology to leverage into Retail industry?
How to improve customer experience with tailored offers
Easy Management of the inventory with the help of cloud

11:55 – 12:15

Success Story by AWS

12:15 – 12:25

Q&A

12:25 – 12:30

Closing remark by ET Edge