Adapting to the changing needs of BFSI Sector
unwiredcp
It's better late than never!
The BFSI industry has rapidly seen the proliferation of emerging technologies such as machine learning, AI, Cloud, IoT and Blockchain to the extent that they have been widely regarded by experts as the fastest adopter of technology. The present volatile economic conditions have accelerated the adoption of these technologies as companies in this sector look to generate more revenue by expanding markets, retaining customers and designing a seamless experience.
According to a research report, the financial services sector's top motivations for modernising its IT infrastructure are to gain greater control of IT resource usage (59%), and to gain the speed (58%) and flexibility (55%) needed to meet business requirements. In these journeys of transformation, cloud and cloud computing have played a critical role.
Cloud services today can present benefits such as unlocking the power of data and analytics in order to overhaul a process, project or product as business leaders look to balance complexities such as changing customer behaviour & expectations while modernising their IT systems simultaneously. Cloud service providers can also help companies build trust with customers by providing security solutions as well.
A PwC study showed that 69% of CEOs in the financial services sector are either moderately or highly worried about cyber-threats, and 65% of these firms said they have implemented cloud-based protection controls.
Join The Economic Times Live Webinar, Business Continuity in Uncertain Times using cloud services, powered by AISPL, for unlocking the true potential of your business.
Learn about how legacy companies can change for the better by offering solutions custom-built for financial institutions to manage risk, streamline operations, and sustain growth.
Key Takeaways:
Ensure data integrity with secure infrastructure
Build and operate high-performing resilient systems
Analyse process data to uncover what is important
Automate workflows with the right action at the right time
Bring elegant customer experience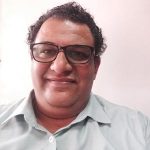 Ajinkya Garde
IT Head
Bharati Sahakari Bank Ltd.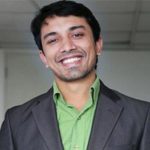 Dhirendra Pratap
Chief Technology Officer (CTO) and Co-founder
Finflux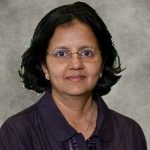 Nehal Mehta
Head – Business Development – Financial Services Sector
AWS India/SAARC
---
Agenda
15:00 – 15:05

Opening remarks by ET Edge

Introduce the topic of discussion and the panelists for the webinar.

15:05 – 15:20

In conversation with CIO to discuss:

How tools and technology is helping the BFSI industry sail through these turbulent times.

Which technology to leverage into BFSI industry?

How to improve customer experience with tailored offers

Understand the unique security, regulatory, and compliance obligations financial services institutions face on a global scale

15:25 – 15:45

Success Story by AWS

15:45 – 15:55

Q&A

15:55 – 16:00

Closing remark by ET Edge