Intelligent Customer Engagement Toolbox – Choosing the right resources for success
unwiredcp
Marketers, today, have a very difficult job – not only grab the attention of a fickle-minded customer but also hold him long enough to create an impression or convert the interest into a transaction.
With the proliferation of devices such as mobile, tablets, laptops etc. ensuring that businesses have presence across platforms to reach customers who are always connected, the acreage of marketing landscape seems to be increasing rapidly. Researches and reports show that 90% consumers switch devices or screens while completing a task or transaction.
These trends have forced marketing to evolve into a multi-faceted process calling for specialized skills and tools for everything from planning, creating and promoting content to capturing leads and evaluating results.
As marketers look for unique ways to solve issues such as abandoned carts and dormant users, experts claim that cross-channel marketing, otherwise known as omnichannel marketing could be more effective in retaining or attracting customers.
In simple terms, a sound cross-channel marketing strategy would entail engaging with existing and prospective customers across every digital channel/medium across devices. Right from the inbox to social networks to the web, and across laptops, tablets, and smartphones, today's consumer moves seamlessly and fully expects businesses to be there with them, providing a truly integrated experience.
For example — Let's say customer carts a t-shirt on the desktop website but abandons the cart. You can use push notifications or emails to remind him for completing the purchase. He can access the email from his mobile and complete the activity via the app or the mobile website.
However, implementing a cross-channel marketing strategy may not be easy with chief marketing officers virtually walking on eggshells when it comes to trying out new content strategies. Experts believe that executing an omnichannel strategy requires the use of intelligent automation tools or businesses being able to build a marketing stack that can provide unified customer profiles, help in hyper personalisation, select the right target audience and optimise content with time.
The marketplace is flooded with a growing number of tools and technologies for just about any content marketing need you can think of. Which tools are right for your business, and how do you choose? The Economic Times Intelligent Customer Engagement Toolbox – Choosing the right resources for success, aims to answer this very question. The webinar, which will be graced by noted chief marketing officers across industries, will showcase a roadmap of how companies can identify their marketing needs and select the right tool or technology stack.
Ankit Madhogaria
Head, Demand Generation
PUMA India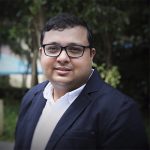 Jiten R Mahendra
Senior Vice President Marketing – Max Fashion
Landmark Group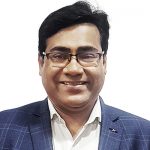 Lalatendu Panda
Sr VP & Chief Marketing Officer
Reliance Retail (JioMart, Reliance Fresh, SMART Superstores & SMART Point)
Ramani Iyer
Founder & MD
Spykke Innovations Pvt Ltd
&
Co Founder
Just Dial Ltd.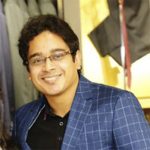 Suraj Das
Associate Vice President and Head Marketing
VanHeusen INDIA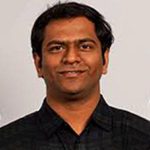 Yashwanth Reddy
Chief Business Officer
MoEngage Inc.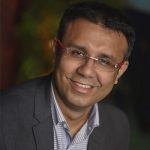 Aditya Rath
Partner and head digital customer
KPMG
Moderator
Agenda
11:15 – 11:30

Registration

11:30 – 11:35

Opening Remarks by ET Edge/Moderator/Sponsor

11:35 – 12:25

Panel Discussion: Consumer Connect – Omni-Channel marketing techniques to fuel growth

The internet has changed marketing forever and has managed to make it an even more essential part of customer experience. The way that companies and customers interact with one another and the way that companies build a brand have changed. With marketers facing unprecedented market conditions and newer challenges, there is a need for adopting newer strategies such as omnichannel marketing. The session, which will have five panellists and a moderator, will explore how new tools and technologies can help marketers to address these unprecedented challenges and at the same time fuel growth for their organisations.

Discussion Points:

a) Understanding the customer, challenges using data
b) Formulating new strategies
C) Breaking down silos – Upgrading tech to implement new strategies (RPA, Automation etc)
d) Tools in action – gunning for hyper-personalisation
e) Planning for the future with deeper insights
f) Measuring returns

12:30

Closing remarks by ET Edge