Redefine your Sales & Marketing with AI driven insights
unwiredcp
Each vertical across an enterprise is making the optimal use of AI technology to enhance their productivity and generate meaningful insights that help them to stay ahead in the over-competitive market.
The calibration between sales and marketing has long been a subject of discussion, but the recent emergence of AI is opening up new avenues for deepening and improving this critical relationship. AI can enable the Marketing departments to provide better insights to the Sales teams leading to better synchronization between the two departments. A recent research conducted by Forrester suggests that closely aligned businesses expand 19% faster and are 15% more profitable.
AI also plays a vital role in connecting marketers with their consumers. It enables automated decisions based on data collection, analysis, and additional interpretations of the audience that may influence marketing activities. AI tools allow marketers to better engage with consumers based on data and consumer profiles, then serve them personalized updates at the right time without the need for marketing team interaction, achieving optimal productivity.
While companies are still evaluating implementing AI-powered applications, it is one of the most effective ways to increase market efficiency and provide customized services to customers at scale.
In this ET Unwired Session, we will explore how with the help of Samsung SDS AI solution (Brightics AI), marketing and sales teams can process massive amount of scattered data from different sources, quickly analyze it , and visualize the results in an easily comprehensible way to derive meaningful insights.
Brightics AI facilitates the rapid development of AI models, quick processing of BIG data, leading to a faster turnaround time for the customers. This allows customer to respond proactively in ever changing market scenario.
Join the ET Unwired session on Redefine your Sales & Marketing with AI driven insights to understand how easily one can analyze the structured and unstructured data without professional knowledge allowing coordination between the sales and marketing to increase productivity and plan ahead of time.
---
Speakers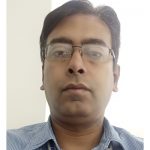 Palash Bhattacharya
Director – AI & Data Analytics
Samsung SDS
Shashank Srivastava
Senior Executive Director – Sales & Marketing
Maruti Suzuki India
Register Now
To subscribe to The Times of India, The Economic Times, Navbharat Times, Mumbai Mirror, Pune Mirror, Ahmedabad Mirror, Maharashtra Times & Ei Samay please click on the below link.
https://subscribe.timesgroup.com/subscription