Towards Innovation: Creating Value: Bringing The Healthcare And Lifescience World Together
unwiredcp
Both pharma and biotechnology companies are working towards making medicines. The biotechnology industry includes hundreds of global businesses that research and develop drugs, which are complex medicines made from living cells or organisms. Traditional pharmaceutical companies create and sell drugs made from chemical- and plant-based compounds. Now the question comes HOW DO WE INNOVATE LIFE SCIENCES TO MAKE IT STRONGER?
The biotech and pharma industries continue their fast-paced digital evolution, while geopolitical and economic forces present hurdles that require a fine-tuned strategy throughout the supply chain. One segment of the drug-delivery market are advanced drug-delivery technologies, which refer to the technologies used for controlling the rate of drug release, such as modified drug-delivery technologies such as extended release (controlled and sustained release), controlled release, targeted release, delayed release, and pulsatile release.
The outbreak of Covid-19 sparked a mass movement to digital systems, and in 2021 this will continue to become increasingly popular, accelerating the growth of telemedicine as the future of healthcare. From drug discovery and development through to manufacturing, conducting virtual clinical trials and patient treatment, technology will create new opportunities at every stage of the healthcare process. When the pandemic unfolded, researchers from companies and universities around the globe were committed to speedily finding an effective vaccine.
In November 2020, several organizations announced positive results from interim analyses of their Phase III vaccine trials and in early December, the UK became the first country in the world to approve the Pfizer/BioNTech vaccine, with the first doses were administered to patients just days later.
ET Life Sciences Conclave
With the theme "TOWARDS INNOVATION: CREATING VALUE: BRINGING THE HEALTHCARE AND LIFESCIENCE WORLD TOGETHER" the virtual summit will initiate thought provoking discussions on science behind vaccine development, drug delivery, technology innovation, formulations and new scientific practices for bio pharma business growth at the time of crisis.
Customer expectations and safety has become the buzzword today for every stakeholder in the life science industry. All are making their business processes and functions automated and innovative to fuel the financial growth. We see an increasing number of pharmaceutical firms and indeed, medical device companies – are partnering and integrating with technology businesses.
Rolling out a vaccine in just a matter of months is one of the biggest achievements for the life sciences industry in history. Pharma companies had to not just research ways of treating a novel disease but also manage complex supply chains, contend with new models for engagement with healthcare professionals, manage remote workforces, and deal with the disruption to many clinical trials.
ET Life Sciences Conclave will bring together the pharmaceutical and biotech development community across countries. At this high-level scientific summit, scientists, pharmacists, and technologists from the pharma and biotechnology community will meet and discuss exciting future innovations and showcase the latest technologies in formulation and drug delivery to improve solubility, stability and bioavailability of drug, enhance the drug design and fasten the drug development process.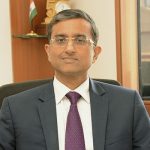 Gautam Khanna
Chief Executive Officer
Hinduja Hospital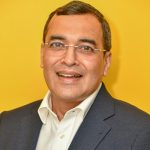 Jai Shankar Krishnan
Vice President-High Growth Markets
Danaher Corporation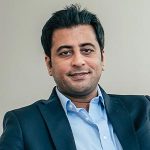 Karan Singh
Managing Director
ACG Pharma
Manoj Saxena
Managing Director, Bayer Zydus and South Asia Head
Bayer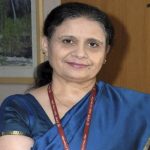 Dr. Neeta Verma
Director General
National Informatics Centre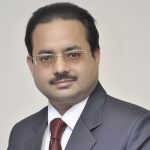 Dr. Rana Mehta
Partner and Leader – Healthcare
PwC India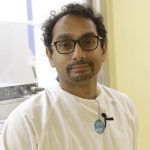 Prof. S.S. Vasan
COVID-19 Project Leader, CSIRO (Australia) and Honorary Professor
University of York (UK)
Sanjiv Navangul
Managing Director and CEO
Bharat Serums and Vaccines
Dr. Srivari Chandrasekhar
CSIR-Indian Institute of Chemical Technology (IICT)
Ministry of Science and Technology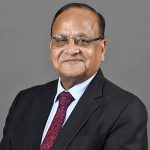 Sudarshan Jain
Secretary General
Indian Pharmaceutical Alliance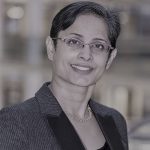 Vani Manja
Managing Director & Head-Human Pharma
Boehringer Ingelheim India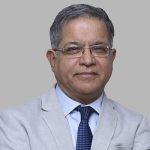 Yugal Sikri
Managing director
RPG Life sciences
---
Partners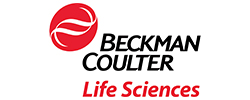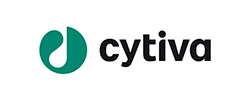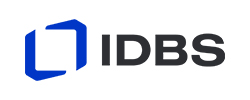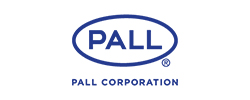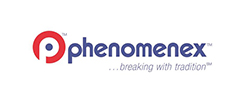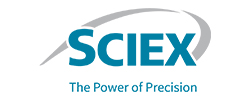 ---
Agenda
10.00 – 10.10
Opening Address by The Economic Times
10.15 – 10.30

Opening Keynote: Era of Covid-19 – From Virus to Vaccine – Journey so far, and the future ahead

Prof. S.S. Vasan, COVID-19 Project Leader, CSIRO (Australia) and Honorary Professor, University of York (UK)

10.35 – 10.45
Presentation by Jai Shankar Krishnan, Vice President – High Growth Markets, Danaher Corporation
10:50 – 11:40

Inaugural Panel: Towards safer India: Managing Global Health Epidemics Better!

Description: Covid-19 has sent shockwaves through the world and has greatly impacted the way we function. There are many lessons this pandemic has given us. Among a plethora of messages on COVID-19 was a request to God to reboot 2020 as it has a virus. But the reality is that nations across the globe will have to reboot their thoughts and creativity to tackle the deadly spread in a structured way.
At the beginning of 2020, few could have foreseen what would unravel over the following twelve months. The response from the life science & pharma industry to the Covid-19 pandemic has been remarkable, adapting to extremely challenging conditions while stepping-up their efforts with a matter of urgency like never. The session will reflect on the events of the last year and consider their lasting impact on the life sciences and pharma industry in 2021 and beyond.

How can we prepare to manage global health emergency more proactively?
Digital transformation
Vaccines development
Impact on other therapy areas
Adopting green and sustainable practices

Featured Speakers:

Sanjiv Navangul, Managing Director and CEO, Bharat Serums and Vaccines
Karan Singh, Managing Director, ACG Pharma
Farida Hussain, Business Head- Domestic and Emerging Markets & Chief Marketing Officer, USV India
Sandeep Khandelwal, Head – India Business, Dr. Reddy's Laboratories
Prashant Nagre, Chief Executive Officer, Fermenta Biotech

Panel Moderator:

Vani Manja, Managing Director & Head of Human Pharma at Boehringer Ingelheim India

11:45 – 12:00

Keynote Address: The Digital Government Transformation – During pandemic & beyond

The pandemic has changed government priorities, forcing agency leaders to re-evaluate digital transformation strategies and plans. Some organizations are embracing digital transformation and accelerating the adoption of new technologies. In several scenarios, organizations will expand the role of digital government platforms.

Implementation of various technology- solutions to help the government
Digital regulation of Home Quarantine, Containment Zones, COVID Hospitals, issuance of passes during lockdown
Going Contactless and work from home measures
Latest technology for contact tracing to provision safety of citizens from the pandemic
New initiatives and plans of government in technology domain going forward.

Sunil Kumar, Scientist-G, National Informatics Centre

12:05 – 12.20

Spotlight Session: "Diseases Know No Borders" – Importance & Impact of Collaborations in the fight for Life!

In a matter of a few short weeks, the disease has spread rapidly from its origins in China across the planet and has brought the globe unmercifully to its knees. Over a dozen Indian companies are in partnership with other firms and institutes to bring a preventive vaccine into global markets. The session will bring forward the discussions among leaders on the needs of collaboration, concerns and benefits.

The need for closer collaboration between departments to quicken the route to market and streamline the supply chain while guaranteeing patient safety.
Collaborative R&D
Best Practices and Next Steps
Collaborations and partnerships towards vaccine development in the pharma Industry
Resources, challenges and benefits in place for viable and effective vaccine development system
Global health crisis which requires a global solution.
How can organizations contribute and benefit?

12:25 – 12.40

Case Study: How Life Sciences 4.0 and global pharma industry is reshaping the health care ecosystem

Gautam Khanna, Chief Executive Officer, Hinduja Hospital

12.45 – 13.35

Panel: How technology can improve healthcare and Pharma Industry- What's next?

Just a few months into this 'new normal', it is already clear that digital tech will have a pivotal role to play in ensuring that the life sciences and pharma industry continues to function to the best of its abilities, providing both healthcare practitioners (HCPs) and patients with the vital support they need. The session aims to provide an overview of the current state of digital in the sector, the value potential for digital solutions, and what's next from here:

Leveraging digital to enhance health outcomes and patient experiences to unlock growth and maximize impact across internal and external engagements
Understanding the dynamics of future customer engagements – Driving a personalized customer experience
Need for Indian pharma companies to invest in R&D
What are the main ways the global Covid-19 pandemic has transformed companies' digital strategies?
Has this need for digital approaches in the context of the pandemic changed perspectives towards technology and its usefulness to the industry in the long run?

Featured Speakers:

Dr S. Chandrasekhar, Director, CSIR-Indian Institute of Chemical Technology
Kiran Anandam Pillai, Advisor (Technology), National Health Authority and CEO and Founder – Drishti
Yugal Sikri, Managing director, RPG Life sciences
Manoj Saxena, Managing Director, Bayer Zydus and South Asia Head, Bayer

Panel Moderator:

Divya Rajagopal, Senior Assistant Editor, The Economic Times

13:35
Closing Address