HOW DIGITAL EXPERIENCE IS DRIVING TRANSFORMATION IN BANKING
unwiredcp
The year 2020 saw banks adopting radical digitalization in response to the pandemic. According to a recent survey by Financial Brand, 51% of the banking institutions stated improving customer experience as a priority in their digital banking endeavors. This implies that banks will remain skewed to offering consistent performance, enhanced security, and ever-improving customer experience as a part of their CX strategy.
Moreover, with more and more customers turning to mobile for their needs, rising customer expectations and a stream of use cases that render even the newest digital banking experiences obsolete will remain a perpetual challenge for banks. On top of this, internal infrastructure barriers, prolonged loan disbursals, skill ineptness, and an existing portfolio of NPAs, have further led the banks to a conundrum. With an extensive and intricate cluster of new-age use-cases that technologies like AI, IoT, deep learning, data analytics offer in finance, banks can lay grounds for customer-driven banking ready for a face-off with the FinTech heavyweights.
We would like to invite you for a 45-minute panel discussion featuring eminent technology leaders from the banking industry to derive perceptive insights on how banks can transform the digital experience for their customers.
Brief Agenda:
Key DX Challenges faced by banks in the post-COVID world and how are they adapting
Changes in the Digital customer journey due to the pandemic
Key technologies that will play a role in shaping the future of Digital Customer Experience
Role of AI and Data Analytics in driving intelligent and personalized customer experiences
DX Battleground – Do fintechs have an edge over banks or are they strategic partners?
---
Speakers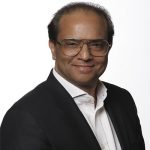 Abhay Johorey
Head – Digital
ICICI bank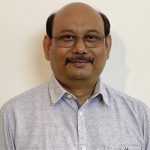 Anup Baruah
Head – DX Fintech & BFSI Practice
Datamatics
Prasanna Lohar
Head Technology – Digital | Innovation | Architecture
DCB Bank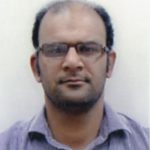 Shadab Mehboob
Head of Technology and Development
J&K Bank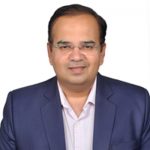 Srinivas Iyer
Senior Vice President & Head – Digital Partnerships
AXIS Bank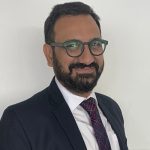 Topendra Bhattacharjee
Head – Digital Banking, Direct Banking & Analytics
RBL Bank
---
Agenda
| | |
| --- | --- |
| 15:00 – 15:10 | Registration |
| 15:10 – 15:15 | Opening Remarks by Datamatics Speaker |
| 15:15 – 15:45 | Digital Experience as a Catalyst to Transform Banks in the Post-COVID World |
| 14:45 – 16:00 | Q&A |
| 16:00 | Close of the Session |