Towards Next level in predictive maintenance: Driving regulatory compliance and operational efficiency for the Chemical Industry
unwiredcp
Overview:
The production of chemical commodities is central to the world's economy and is a fast-growing industry in India. As demand increases, reliability and sustainability increasingly become a must have versus a nice to have in order to keep production running at an optimal level.
The pressure on production line employees and their work orders, effecting chemical engineers, technicians, operators, and scientists accelerates the adoption of innovative technologies to keep machinery and equipment in optimal working condition.
Chemical companies have long struggled with their industry's unique requirements related to hazardous materials, traceability, asset management, regulatory compliance and more.  As time progresses, such complexities are only going to proliferate, especially as uncertainties around tariffs, sustainability initiatives, and regulations grow. These key issues and trends can have profound impact on the way you manage your critical assets.
About the Virtual Round Table:
In this roundtable, we will discuss the current approach towards asset management & compliance in the Indian Chemical Industry and why is it important to make the shift from reactive to prescriptive maintenance and embrace the maintenance 4.0 principles to keep your organization running at peek performance with ground breaking technologies that deliver new levels of usability, connectivity, and insight into your assets to:
Improve reliability, equipment life cycle and performance with condition-based preventive maintenance
Ensure regulatory compliance, reduce energy usage, support sustainability initiatives
Include the maintenance function as part of a holistic approach of safety to enhance a safe workspace by implementing paperless monitoring and maintenance processes
Support more effective decision making and optimize systems that enhance performance and business continuity
In this roundtable we will examine solutions to improve capital asset management in ways that increase reliability, enhance predictive maintenance, and turn today's chemical industry challenges and disruptions into tomorrow's opportunities.
Join us in this engaging listening circle "Towards Next level in predictive maintenance:  Driving regulatory compliance and operational efficiency for the Chemical Industry" with leaders in chemical industry to understand how organizations are working towards predictive maintenance. We will dive deeper into evolving regulatory compliance and operational efficiency.
In this session we will explore:
What trends define today's Chemicals industry, what are their challenges and disruptions they are facing and how to turn them into tomorrow's opportunities
Maintenance 4.0 outcomes and how to digitize and optimize maintenance operation to reach new levels of efficiency
Need and Relevance of Reliability Centered Maintenance (RCM) and Asset Performance Management (APM) capabilities to make better informed decisions that lead to increased reliability, higher uptime, fewer accidents and failures, and lower costs.
---
Speakers
Bas Beemsterboer
Product and Industry Strategy Director
Infor's Enterprise Asset Management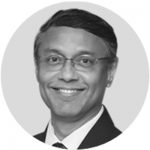 V. Bino George
Head of Business Consulting
Infor India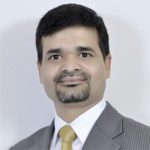 Deepak Mahurkar
Partner and Leader Oil & Gas
PwC India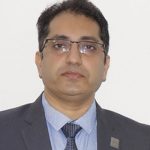 Dr. Hasit Dangi
(MIT Sloan Fellow'14), Vice Pesident – Operations, Product & Application Development (Site Head)
National Peroxide Limited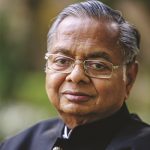 RG Agarwal
Founder Chairman
Dhanuka Agritech Ltd
Sanjay Pokal
Head- Technical Site Services
BASF India & SEA
---
Agenda
15:00 – 15:05
Opening Remarks by ET EDGE
15:05 – 15:15

Management Consultant Perspective

Deepak Mahurkar, Partner and Leader Oil & Gas, PwC India

15:20 – 15:35

Keynote Presentation

Bas Beemsterboer, Product and Industry Strategy Director, Infor's Enterprise Asset Management

15:40 – 16:20

Panel discussion and Q/A

Moderator: V. Bino George, Head of Business Consulting – Infor India

• Dr. Hasit Dangi, (MIT Sloan Fellow'14), Vice Pesident – Operations, Product & Application Development (Site Head), National Peroxide Limited
• Sanjay Pokal, Head- Technical Site Services, BASF India & SEA
• RG Agarwal, Founder Chairman, Dhanuka Agritech Ltd
• Ramachandra Pandian, Vice President, Engineering & Maintenance, Pidilite Industries Limited
Register Now
To subscribe to The Times of India, The Economic Times, Navbharat Times, Mumbai Mirror, Pune Mirror, Ahmedabad Mirror, Maharashtra Times & Ei Samay please click on the below link.
https://subscribe.timesgroup.com/subscription