Smart Data, Scalable Storage for Scoring Business Game 8 april
unwiredcp
In today's data-centric world, your data is your business. Data is the key to delivering rich, personalized experiences in the digital world. Data-driven digital transformation is no longer just a strategic initiative, but a new way to work, interact, and do business together—with customers, with employees, with the world.
IT is no more a back-end business function, it has moved front and center for your business. You will need the ability to instantly adapt to a rapidly changing new normal. To adapt, you must have access to the right data, at the right time, in the right place—at the right pace. In a nutshell, the need of the hour is to take care of your data and have the right storage formula.
The need is to optimize any workload and discover the value in your data. Accelerating your critical workloads from core to edge to cloud while decreasing application outages and reducing storage requirements with advanced deduplication should be at fingertips.
Join The Economic Times Live Webinar , powered by Dell Technologies , Redington & Ud Techs Technology Private Limited , to discover the formula of business success with smart data and scalable storage. Learn about the ground-breaking PowerStore family of all-flash data storage appliances that eliminate traditional tradeoffs in performance, scalability and storage efficiency, with a data-centric, intelligent, and adaptable infrastructure that transforms and mobilizes both traditional and modern workloads.
Key Discussion Areas:
Exploding Data growth –
a. Challenges for organizations
b. How to address the explosion in data growth in terms of scale, capacity, performance and availability
c. Data types: Block, File and Object
d. Data Sources
e. Data Storage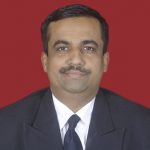 Charudatta Kulkarni
CTO
MIT Art, Design and Technology University, Pune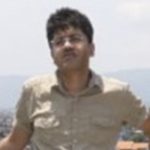 Arpan Sen
CTO
Anand Rathi Group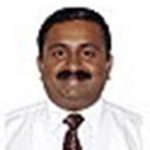 Avadhut Parab
Global CIO
Wockhardt Ltd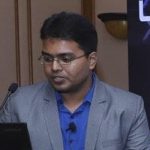 Aditya Venkatesh
Sr.Manager(Consulting)
Redington India Limited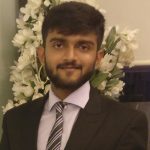 Avish Chabhadia
Regional Sales Manager – Datacenter Solutions
UdTechs India Private Limited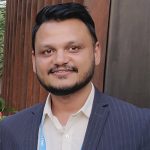 Kapil Jain
Sr Systems Engineer – Storage Platform Solutions
Dell Technologies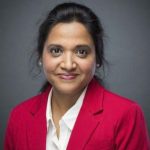 Sheena George
Partner
EY
Moderator
---
Agenda
Opening Remarks by ET EDGE
Setting the Tone by Moderator
PowerStore the Ace Card to Progressive Organizations

Meeting the ever-changing data growth requirements and catching up to constant innovations while protecting the data growth requirements is a must with safeguarding critical workloads across your organizations evolving landscape. This CXO round table would touch base on the importance of migration to PowerStore to rule out challenges and data mishaps on the way towards establishing a progressive organization

Efficient ways towards unstructured data storage
Unlocking the value of data with scalability, integration and cloud integration
Simplifying the monitoring and organizing the digital workplace with essentials
Synthesize data and creating the right models to create right volumes of data

Closing Remarks by Moderator