Powering A More Secure Banking
unwiredcp
The $5 billion 1MDB scandal in Malaysia that first came to light in 2015, brought sharp focus on Anti-Money Laundering (AML) regulations and their implementation in South East Asia.
Leading experts and organization's estimate that the current global pandemic has boosted money laundering globally after a sharp spike in online banking.  A large number of digital banking transactions were accompanied by rising transactions from unverifiable identities. This is expected to have substantially augmented an illegal activity that was already worth $1.6 trillion before the onset of the pandemic.
Since regular bank transactions and, export trade, where banks again come into the picture, are key routes to money laundering, AML regulations by central banks, and their implementation have rightly become the focus of banking regulators, especially those in South East Asia.
Combatting money laundering effectively and implementing AML regulations comes with its own set of challenges. The webinar will discuss these challenges.
Webinar Discussion Points
Adapting to evolving and greater AML regulations in South East Asia
As banking regulators like those in South East Asia, keep evolving their regulations and seek large volumes of granular bank data for holistic analysis, how can banks establish the right Anti Money Laundering Solution ensuring its ability to customize and adapt?
How banks can anticipate regulatory risks, assess risk exposure, and anticipate future risks.
How can banks ensure accuracy, integrity, and timeliness with their data architecture and IT infrastructure for improving cost efficiency?
How banks can collaborate among themselves to evolve standardization in regulatory reporting.
Need for a regulatory environment that encourages cross-border sharing of best practices and innovations besides encouragement of innovation within the countries for their superior access
Changing Scenario in South East Asia with regards to tight monitoring by FATF and amendments to AML policy by central banks.
Managing enhanced regulatory burden and costs with digitization
How AI, ML and Robotic Process Automation applications in Regulation Technology (RegTech) can effectively automate regulatory reporting with machine-readable and machine-executable activities, eliminating errors from manual interventions.
How banks can embrace RegTech innovations to ensure real time response and reporting, lower implementation and refresh costs besides ensuring scalability.
Balancing superior customer experience with highly secure banking
Using AI and ML applications along with better Big Data management and data analytics, especially predictive data analytics and decision analytics, to ensure friction-free digital KYC processes for superior customer on-boarding and experience.
How better digital identity management can ensure better transaction security and adherence to AML regulations.
Presentation by IDBI Intech (15 minutes)
How IDBI Intech provides complete solutions for digital transformation and adaptation for rapidly changing AML regulations and requirements, especially for banks in South-East Asia
Speakers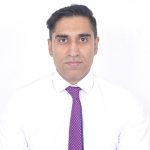 Jamil Ahmed
Chief Compliance Officer
HSBC Singapore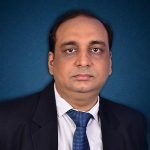 Maheshwar Pathak
Head – Pre-Sales & Solutions
IDBI Intech Ltd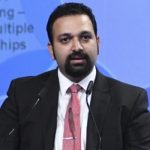 Nitin Sood
Head of AML Compliance Risk Management
(APAC & EMEA Consumer Bank) – Citi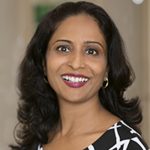 Rashmi Dubier
Managing Director, Head of AML for APAC
MUFG Bank
Udayan Ray
Founder
FundooMoney
---
To subscribe to The Times of India, The Economic Times, Navbharat Times, Mumbai Mirror, Pune Mirror, Ahmedabad Mirror, Maharashtra Times & Ei Samay please click on the below link.
https://subscribe.timesgroup.com/subscription