Do More with Less: Driving Business Continuity with Intelligent Automation
unwiredcp
Today we are seeing a plethora of automation tools and techniques which have taken over the world in past few years. With the use of automation tools, we now can save a lot of time while performing operational work within a business. This will help us increase the productivity of our processes and in turn saves us operational costs. Even a Common automation solution, such as a successful RPA implementation, can generate a 40 to 80 percent reduction in processing costs and an 80 percent reduction in processing time. Today, deploying these technologies should became the priority, now that businesses have started to look towards the future
Incorporating RPA & AI into their business processes will provide security assurances for any future disruptions. Implementing automation can be in many forms, one way to go about it is, it will help business reduce costs by automating manual and repetitive tasks and making greater use of the cloud. By expanding virtual capabilities with intelligent automation and practices that support collaboration, organizations can kick start the new year with many opportunities.
Talk points:
Automation as an enabler of speed, scale, flexibility, M&As for Indian Conglomerates
RPA crucial to integrating processes, systems, people across geographies – enabling organic and inorganic growth for large enterprises
RPA enabling compliance and simplifying the approach to meeting regulation requirements
Enabling personalization in businesses while standardization processes and helping them create better and more nuanced customer experiences
Future of automation of India Inc. – why is it crucial and what are the key driving factors and growth pillars?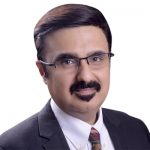 Kapil Pal
Head IT
United Breweries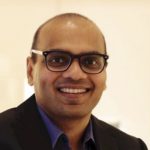 Milan Sheth
EVP-IMEA
Automation Anywhere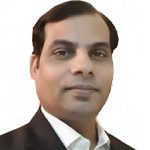 Priyabrata Sarangi
Chief Information Officer
DCM Shriram Industries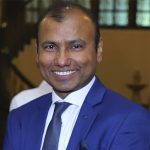 Rajendra Bisht
Vice President – Technology & Digital
Bajaj Finance – Auto Finance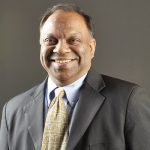 Sachin Gupta
President & CIO
Usha International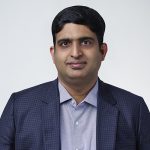 Sajesh Gopinath
General Manager & Go to Market Leader
UST SmartOps, UST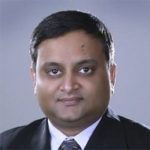 Saurabh K Ganeriwala
Group CDO & CIO
Jindal Steel & Power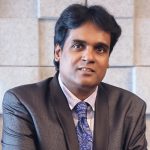 Dr. Suresh A Shan
Head-Innovation & Future Technologies Business Information Technology Solutions
Mahindra & Mahindra Finance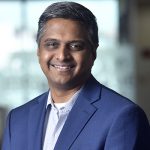 Moderator
Vijay Bhaskaran
Partner
EY
Agenda
03:00 PM– 4:10 PM

Do more with less: Driving Business Continuity with Intelligent Automation

Talk points

Automation as an enabler of speed, scale, flexibility, M&As for Indian Conglomerates
RPA crucial to integrating processes, systems, people across geographies – enabling organic and inorganic growth for large enterprises
RPA enabling compliance and simplifying the approach to meeting regulation requirements
Enabling personalization in businesses while standardization processes and helping them create better and more nuanced customer experiences
Future of automation of India Inc. – why is it crucial and what are the key driving factors and growth pillars?

Confirmed speakers

Priyabrata Sarangi, Chief Information Officer, DCM Shriram Industries
Rajendra Bisht, Vice President - Technology & Digital, Bajaj Finance - Auto Finance
Sajesh Gopinath, General Manager & Go to Market Leader, UST
Kapil Pal, Head IT, United Breweries
Sachin Gupta, President & CIO, Usha International
Saurabh K Ganeriwala, Group CDO / CIO, Jindal Steel & Power Ltd
Dr.Suresh A Shan, Head - Innovation & Future Technologies Business information Technology Solutions, Mahindra & Mahindra Finance
Milan Sheth, EVP – IMEA, Automation Anywhere

Moderator: Vijay Bhaskaran, Partner, EY