Ai Driven Enterprise- Networks Of The Next Decade
unwiredcp
With each passing day, the enterprise networks are growing at a rapid pace on account of the vast programmability of devices and flexibility in their configuration. According to a report by Grand View Research, Inc, the global enterprise networking market is expected to reach USD 64.63 billion by 2021, growing at a rate of 61%.
With the number of devices, operating systems, applications, and users continues to grow, this is leading to unimaginable levels of network complexity. The need of the hour is to leverage artificial intelligence to stay ahead of the curve.
AI-driven insight, automation, and actions maximize the experience for all users. Besides, it also brings unprecedented simplicity, reliability, and security to enterprise network. From wired and wireless access and SD-WAN, to campus and data centers and multicloud environments, the power of an AI-driven enterprise is immense.
Join an ET Unwired session, AI Driven Enterprise- Networks of the Next Decade, powered by Juniper Networks, to enhance your enterprise networks with AI.
Also, get to learn how to unify the various components of the access network under a single cloud and AI-engine which will help customers transform to an AI-Driven Enterprise. This connotes more visibility into user experiences coupled with even broader automation for more seamless and cost-effective IT operations.
Key Takeaways:
Deliver the best experiences with AI-driven insight and customizable service levels.
Lower your Opex and increase network reliability with automated workflows.
Stay ahead of threats with Connected Security mechanism.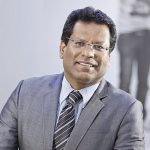 Rajesh Chandiramani
Senior Vice President
Global Head of Wave 2- Data & Analytics & AI, ESRM and Blockchain Competency
Tech Mahindra
Damini Gupta
Advisory | Digital – Data and Analytics ( Lighthouse)
KPMG Assurance and Consulting Services LLP
Moderator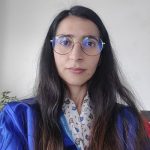 Upahar Subedi
Chief Research & Policy
Bank of Bhutan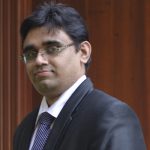 Eranga Perera
Head IT
Jubiliant FoodWorks Lanka (Pvt) Ltd
Khandaker Ikhtear Uddin Bilash
AVP, Data Center, Systems Support and Service Operations,Technology Division
BRAC Bank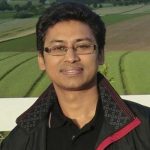 Dr Muhammad Asif Hossain Khan
Prof, Dept of CSE & Director ICT Cell
Dhaka University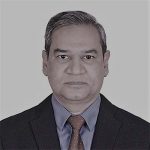 Md Sarowar Alam Sikder
COO & CTO
Mir Telecom Group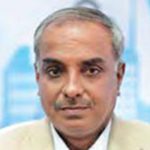 Rajesh Kumar
Head Systems Engineering
Juniper Networks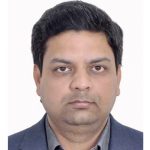 Pankaj Gupta
Chief Architect – APAC SSE
Juniper Networks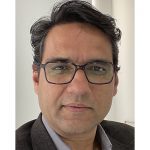 Ravinder Singh
Country Director, Enterprise & Govt, India and SAARC
Juniper Networks
---
Agenda
10:30 – 10:35

Welcome Address by ET-Edge

10:40 – 10:55

Keynote Address

11:00 – 11:15

Setting the tone by Rajesh Kumar, Juniper Networks

11:20 – 12:05

Panel Discussion: AI Driven Enterprise – Networks of the Next Decade

How to unify the various components of the access network under a single cloud and AI-engine which will help customers transform to an AI-Driven Enterprise.

Seamless and cost-effective IT operations.

Dr Muhammad Asif Hossain Khan, Prof, Dept of CSE & Director ICT Cell, Dhaka University
Dorji Kadin, Chief Executive Officer, Bank of Bhutan Limited
Md Sarowar Alam Sikder, COO & CTO, Mir Telecom Group
Khandaker Ikhtear Uddin Bilash, AVP, Data Center, Systems Support and Service Operations,Technology Division, BRAC Bank
Damini Gupta, Associate Director, KPMG in India

12:10 – 12:25

Technology Session by Pankaj Gupta, Juniper Networks

12:30 – 12:35

Vote of Thanks