Artificial Intelligence: An Opportunity Amidst a Crisis
unwiredcp
As organisations emerge from disruptions and adapt to a constantly changing reality, there has never been a more pressing need for them to repair, rethink, reconfigure to achieve greater value, create competitive advantage and augment decision-making capabilities in a way that will help them reinvent the future.
In the current scenario, organisations are increasingly weaving AI into the fabric of their enterprise, as part of the strategic initiatives. It is being perceived as a key enabler to plan for transformation, make fundamental changes to the operating model and charge ahead into a more sustainable future with a lasting competitive advantage.
The industries are witnessing an increase in optimism around AI and the move towards use of AI as a tool for innovation. We would also talk about some of the use cases that are being pursued by players across industries during our conversations.
Despite its promise, implementing and scaling up AI poses its own set of challenges. We touch upon some of these challenges and provide an approach that can help organisations get the maximum benefits from their AI initiatives.
Last but not the least, we wanted to share Microsoft & PwC's perspectives on India's unique positioning with respect to AI and how the future of AI in India may take a very different course than some of the developed countries.
Join the ET Unwired Session on Artificial Intelligence: An Opportunity Amidst a Crisis powered by Microsoft & PwC as we share the trends and insights around the adoption, benefits and risks of AI, across a number of diverse sectors and functions.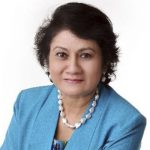 Dr. Rohini Srivathsa
National Technology Officer
Microsoft India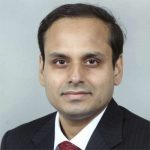 Sudipta Ghosh
Partner and Leader – D&A and AI
PwC India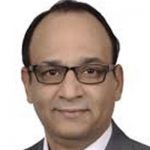 Raman Bhushan
Advanced Analytics Leader
PwC India