Agile Demand Planning and Intelligent Forecasting using IBM Planning Analytics
unwiredcp
Gauging the impact of business disruption seems to be an uphill task during uncertain times.
During uncertain times, the requirement is for a solution that provides the ability to quickly assess the impact of business disruption and explore different courses of action. To get a complete picture, the need is to collect data from multiple systems and external sources, quickly, make sense of it, and understand what is driving the results.
One needs to deploy integrated planning solution that uses AI to automate planning, budgeting, and forecasting and drive more intelligent workflows. IBM Planning Analytics is one such solutions — built on TM1, IBM's powerful calculation engine, this enterprise performance management tool allows you to transcend the limits of manual planning and become the analytics hero your business needs. Quickly and easily drive faster, more accurate plans for FP&A, sales, supply chain and beyond.
Watch an ET Unwired Session, Agile Demand Planning and Intelligent Forecasting using IBM Planning Analytics, to learn more about IBM Planning Analytics. By combining the multi-dimensional capabilities of IBM Planning Analytics and the easy-to-use visualizations and reporting capabilities of IBM Cognos Analytics, you can quickly achieve certain business goals. The powerful combination of Planning Analytics and Cognos Analytics provides you with AI-fuelled insights, predictive modelling, and accelerated planning, budgeting and forecasting cycles.
Learn how the combination of integrated planning and business intelligence enables more accurate business decisions. In this session, we will show you why these solutions are better together offer insightful tips and tricks and answer your questions.

What does Planning Analytics and Cognos Analytics offer? Highlights
Accelerated planning, budgeting and forecasting processes, for financial and operational planning, and the agility to easily update plans, budgets and forecasts
Built-in options for data entry and spreading are simplified, allowing for both top-down and bottom-up planning
What-if analysis capabilities, enabling users to explore scenarios, answer critical business questions, and see the impact of the changes in real-time
Automated data modelling capabilities, allowing users to easily cleanse, blend and shape their data for analysis
Highly visual and interactive dashboards allow users across the organization to monitor key metrics and dive deep into their data
Use forecasting in IBM® Planning Analytics Workspace to discover and model trend, seasonality, and time dependence in data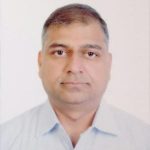 Atul Joshi
Technical Leader, AI Applications
IBM, ISA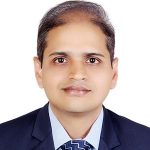 Pradeep Iyer
Segment Leader, AI Applications
IBM, ISA