Leading the Way with AI-Driven Enterprise
unwiredcp
The Covid-19 pandemic has reshaped various industries. Healthcare, education, or the likes, these sectors have undergone immense transformation. In fact, the pandemic accelerated the curve of digital transformation, replacing traditional, complex IT architectures with modern IT.
Healthcare providers are imagining new ways — how digital care delivery can improve patient outcomes, enhance the patient experience, boost workforce well-being, and lower the cost of care. At the same time, the education sector is gearing up for smart classes that can deliver superior experience for students, teachers, administrators, and guests.
Today, these sectors need simpler and more affordable networks. They need networks that will deliver optimized network experiences for users and devices, uncompromising reliability, and built-in security. Keeping in mind the fact that remote work is the future, these sectors need to design their networks accordingly. Scale and secure their infrastructure.
In fact, the need of the hour is a solution that can save opex, an AI-driven platform that can deep dive into network and optimize user experience and service assurance. It should eliminate the increasing IT complexity that is a hurdle in realizing the desired business goals.
Join an ET Unwired Session, Leading the Way with AI-Driven Enterprise, powered by Juniper to know how Juniper's AI Driven MIST helps these mission critical verticals through –
Zero touch deployment
Enterprise at Home solution
Scaling security & WAN
Learn about Juniper's Mist AI-driven platform that gives you a powerful wired and wireless solution by combining AI, machine learning and data sciences, all delivered through a modern and elastic microservices cloud. This allows you to optimize the user experience for your customers while bringing unprecedented insights and automation into the network.
Key Takeaways:
Infusing the power of AI across wired & wireless networks
Empowering IT teams to innovate
Protecting data at the highest levels
Leveraging private and public cloud resources as needed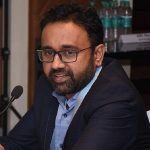 Ashwani Mishra
Consulting Tech Editor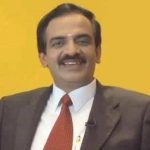 Balasubramanian Narayanan
CIO
Cloudnine Group of Hospitals
Jayanta Lahiri
EVP & Global CIO
Firstsource
JP Dwivedi
CIO
Rajiv Gandhi Hospitals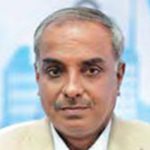 Rajesh Kumar
Head of Systems Engineering Enterprise & Govt Business
Juniper Networks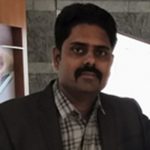 Shrikar Pawar
Senior Systems Engineer
Juniper Networks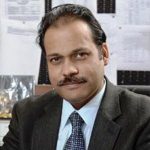 Sunil Pandey
Professor, Director (IT & UG)
Institute of Technology & Science