Accelerate Your Data Estate Modernization Journey
unwiredcp
In today's digital world, enterprises need to extract data from multiple sources and swiftly leverage analytics to gain a competitive edge. However, with massive volumes of data being generated every day, this can be an uphill task. To address these challenges, a cloud-based data estate modernization approach could be an optimum path forward bringing along benefits like Infrastructure agility, flexibility and scalability.
However, the journey to modernization is not easy—the transformation process can be time-consuming and error-prone. A modern data estate transformation approach should be able to address holistic business concerns like business downtime, workload transformation complexity, workload prioritization as well as optimization in context of the new Cloud environment.
With that context, Join the ET Unwired session titled "Accelerate Your Data Estate Modernization Journey" and learn how you can fast-track data warehouse migration to Microsoft Azure with a high degree of automation across the lifecycle, bringing about Modern Analytics to life.
Impetus transformation solutions' intelligent grammar engine identifies optimization opportunities at schema, code, and execution level and automatically converts all types of workloads, logic, and workflows to a cloud-native stack of your choice, thus enabling end-to-end transformation, operationalization and transitioning of workloads. Tune into the webinar to know more.
Key Areas of discussion:
Best Practices for Data Warehouse Modernization
Pro-active Risk Mitigation Planning Practices
Impetus Automated Workload Transformation: ML-powered solution approach and demo
Enterprise use cases and success stories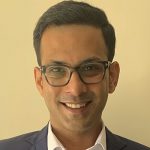 Sachin Pai
Director – Cloud Scale Analytics & AI
Microsoft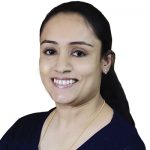 Samiksha Saraf
Senior Big Data & Cloud Architect
Impetus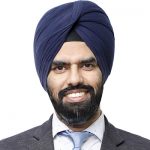 Sachneet Singh Bains
Senior Technical Architect
Impetus