Is SFTP enough for contemporary financial services needs?
unwiredcp
Overview
Given the velocity of change in today's financial services industry and ever-stringent data security and regulatory compliance mandates, institutions need to look beyond only implementing an SFTP service. Non-compliance to data security and privacy regulations and a lack of end-to-end visibility and monitoring remain the main concerns with regard to the features and capabilities of existing file transfer solutions. The need for greater agility at a lower cost of ownership is also driving a shift toward cloud-enabled Managed File Transfer (MFT) solutions that include SFTP as a protocol.
IBM's Managed File Transfer solutions provide a battle-tested platform that has the greatest share of the managed file transfer market according to multiple, leading analyst firms. Our IBM Sterling Secure File Transfer offering gives you everything you need to get started quickly and deploy the platform. It provides simple, secure and scalable file-based transactions, without the hidden costs of typical approaches.
If you need to act quickly to improve your file transfer operations to better prove compliance with government regulations, secure the data and the network, manage the increasing volumes of data and meet service level agreements, join our session on Feb 23rd @ 11AM IST.
You will :
Learn what is the true scope of Managed File Transfer
Discover the benefits of implementing Managed File Transfer with SFTP to protect data, comply with mandates, proactively mitigate risks and drive out complexity
Boost your file transfer confidence and move data at the scale and speed of your business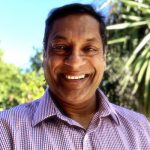 Levine Naidoo
Frictionless Supply Chain
IBM