Collaboration Series: Future Ready Enterprises in the Digital-First World
unwiredcp
The digital workplace will never be same again. As the global economies are recovering from the pandemic, evolving beyond is imminent threat. And with that, the move to cloud applications and Unified Communications is fast becoming a standard for enterprises targeting business continuity, global collaboration, and productivity.
The future will see a change as people may or may not return to offices, leading to an evolution of the working models. Models that will require secure access to enterprise applications and collaboration tools blending in both the in-office and off-premise environments.
The private cloud collaboration services offered by Tata Communications & Cisco provides consistent performance, customer experience and seamless migration to the cloud from legacy.
Join The ET Unwired Collaboration Series: Future Ready Enterprises in the Digital-First World, powered by Tata Communications and Cisco to learn how to enable seamless global communication across your enterprise.
Key Discussion Areas
Seamless collaboration across various UC platforms
Leverage best-in-class managed services for complex UC environments
Creating True Omnichannel Experience for Customers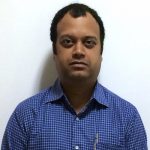 Ravi Gautam
Regional Lead: Solution Sales Specialist
Tata Communications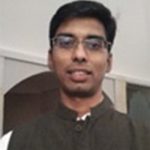 Vaibhav Pant
Systems Engineering Manager, Sales, Collab
Cisco