Reimagining Retail: Delivering connected customer experience through unified commerce
unwiredcp
Overview
It is no secret that the Indian population had taken to online retail in a big way and the pandemic has just amplified it. According to IBEF, India's e-commerce business will reach $99 billion by 2024, growing at a CAGR of 27% over 2019. Online penetration of retail is expected to reach 10.7% by 2024 versus 4.7% in 2019.
This change presents both a challenge and an opportunity for retailers faced with adapting to a huge customer base and the rise of savvy, always-connected consumers with everything they want at their fingertips and in order for retailers to deliver desired experiences, digital transformation is key as it will help design new customer experiences based on new business processes laced with emerging technologies.
There is need for solutions that work together to help brands deliver personalized and meaningful customer experiences across physical and digital channels, uniquely connecting the end-to-end shopper journey. Talking about resilience and agility; which will be the key drivers of success for retailers moving forward. As customer demands change and new challenges emerge, technology companies are dedicated to empowering these organizations with the technology solutions they need.
About the Virtual Panel Webinar:
Retail sector is changing every second, with e-commerce platforms and new entrants in the markets with the worry how do the retailers stay relevant in front of consumers? The biggest challenge here is to meet the customer expectations. The retail and consumer goods landscape are evolving at a rapid pace and retailers need to understand how to transform their business to stay competitive.
Digital technologies are creating the future store that exceeds customer expectations and making processes agile, accurate and compliant. The different technology platforms offer solutions to meet market demands and accelerate innovation.
We would like to invite you to participate in an engaging discussion on "Delivering connected customer experience through unified commerce" with fellow business leaders in retail space to explore evolving customer conversations, needs and innovation required to quickly pivot and adjust to market demands.
In this discussion, we will explore:
Insights into market trends and changes to the customer journey
How organizations are adjusting to meet changing customer expectations
How this ongoing evolution in customer expectations is affecting multiple touchpoints across traditional and emerging channels
A roadmap for how retail and consumer goods businesses can implement a unified commerce solution to meet demands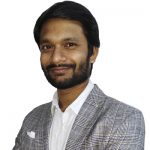 Akash Srivastava
Head – Business Development
Jubilant FoodWorks Ltd.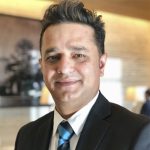 Kapil Kohli
President, Retail
Usha International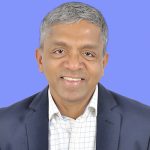 Krishnan Venkateswaran
Chief Digital and Information Officer
Titan
Pravat Paikray
AVP- Commercial Development
Bangalore International Airport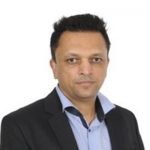 Rahul Nayak
Executive Director Operations
Spencer Retail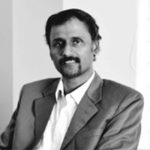 Sankar Sastri
Business Head – Retail and Rural
Adani Capital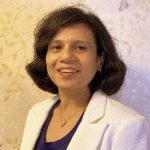 Irina Ghose
Executive Director – Cloud Solutions
Microsoft India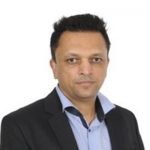 Moderator
Amit Kumaar Manna
Partner Consumer, Retail & E-commerce
KPMG
---
Agenda
14:45 – 15:00

Registration

15:00 – 15:05

Opening Remarks by ET Edge/Moderator

15:05 – 15:55

Panel Discussion: Delivering connected customer experience through unified commerce

This session, which will ideally have seven panellists along with a moderator, is going to be led by leaders who are going to apprise the audience of different customer experiences through unified commerce.

Discussion points will include:

Reading and understanding the new-age customers
Redesigning customer experiences with technology
Empowering employees to delight customers
The need for big data and analytics (business intelligence)
Unified e-commerce solutions
Delivering a connected and user-friendly experience for both B2C and B2B customers