Transform IT Operations with AIOps to achieve operational excellence
unwiredcp
Overview
Today, most organizations are transitioning from a traditional infrastructure of separate, static physical systems to a dynamic mix of on-premises, managed cloud, private cloud, and public cloud environments, running on virtualized or software-defined resources that scale and reconfigure constantly.
Applications and systems across these environments generate a tsunami of data that keeps growing. In fact, Gartner estimates that the average enterprise IT infrastructure generates two to three times more IT operations data every year.
Enter AIOps, which provides visibility into performance data and dependencies across all environments, analyzes the data to extract significant events related to slow-downs or outages, and automatically alerts IT staff to problems, their root causes, and recommended solutions.
Join us to discuss how IBM Watson AIOps brings transformative AI driven insights from structured and unstructured data across IT data sources delivered and market-leading real-time cross domain dynamic event, topology and metric analytics capabilities into one powerful AIOps solution.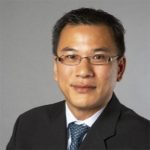 Bounthara (Bounty) Ing
Cloud Integration Expert, Asia Pacific
IBM Cloud and Cognitive Software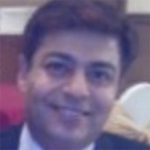 Mukesh Sethi
Sr. Technical Manager
IBM Cloud